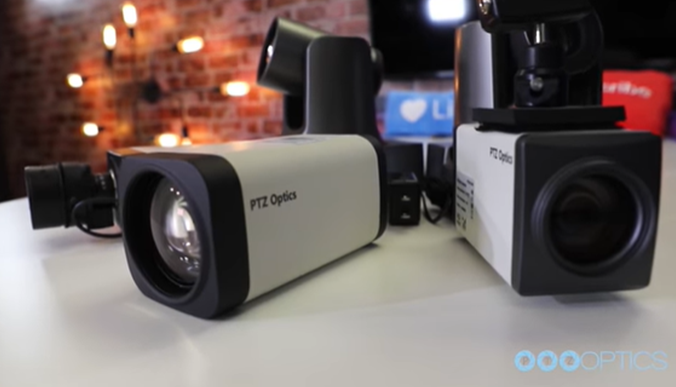 Tips & Tricks for Staying Organized
as Your IP Production Grows
Reference your specific SDI, USB, or NDI camera setup video for more information on camera details. This video includes tips and tricks for staying organized as your IP production grows. It complements our recently published IP networking implementation videos. You may find it helpful to review your specific camera, producer kit setup, or networking setup videos for more detailed information before you watch this video.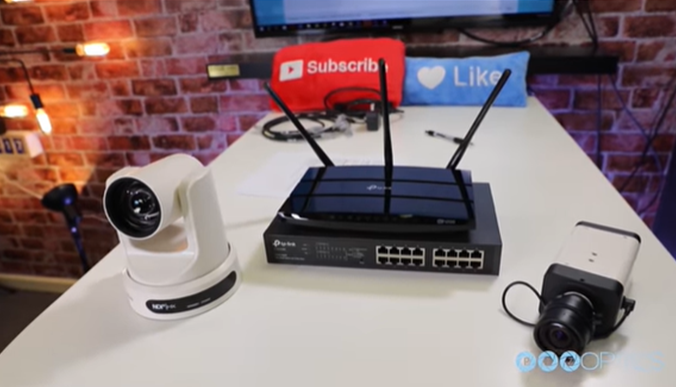 Set up a Professional Video Network with
the Super Affordable TP-Link Archer 1200
Learn how to setup TP-Link, networking equipment with the goal of properly configuring an IP-based video production system for use with NewTek NDI enabled products and software. We've chosen networking hardware that's both affordable and reliable for IP video production. We will connect and configure a network router to properly support multicast video and a PoE network switch that can power up to 8 PTZOptics cameras. Let's start by opening up our TP-Link Archer C1200 v3 which we will set up with mDNS and multicast devices.
Free PTZOptics Camera App
Check out the PTZOptics Robotic
PTZ Camera Control App
In this video, we review the new PTZOptics Camera Control App… available to download today for both Mac and PC. This application was originally released as a BETA inside the PTZOptics Facebook User Group. Since then, we've incorporated all the best feature recommendations submitted by users  around the world into the application we offer today.
Notable features include the ability to control up to 8 PTZOptics cameras over IP or USB. Users can choose to control cameras with an included compact controller, an Xbox joystick controller or keyboard hotkeys. In compact mode, users can quickly switch between 8 cameras and 9 presets with image previews. In advanced mode, users can select custom camera pan, tilt and zoom speeds. Please note that exposure, luminance, and white balance settings, are still in BETA. We highly suggest using the OSD menu controls to permanently store your camera settings.
Learn how to use PTZOptics cameras
built-in video encoders
Did you know that PTZOptics cameras have a built-in video encoder for h264, h265, and MJPEG video? The encoder can be setup to send video to a content delivery network such as YouTube or Facebook but it can also be used in many other ways like streaming video and audio to a central server that distributes media to end users around the world. There are so many ways to use video encoders… learn about how best use them in this video.
We've made PTZ camera control easy enough for volunteers and advanced enough for broadcast professionals.
View our setup video to grasp the power of the IP joystick. Quickly read through our 18 page manual to see the attention to detail put into this product.
Review the latest features of the NewTek NDI Studio Monitor for use with PTZOptics® NDI cameras and your favorite video production software including OBS, Wirecast, xSplit, TriCaster, Livestream Studio and vMix. The NDI Studio Monitor is an essential tool for video production professionals already using NDI video sources on their local area network. Studio Monitor is ideal for camera operators seeking low-latency video preview of the PTZOptics NDI HX cameras located throughout their facility. Studio Monitor is also ideal for displaying video output from your NDI compatible video production software such as OBS, Wirecast, vMix, Live Streaming Studio, MimoLive and many more.
Designed to provide 300 Mbps of low latency data transfer ideal for video production with the NewTek® NDI®.
PTZOptics NDI
Discovery Tool
Review the PTZOptics™ NDI™ JSON Editor, a new tool available from PTZOptics designed to help solve NDI discovery issues on your network. If you have ever had an issue with the discovery of NDI sources on your networking, this tool can help. This tool will help you to create a static entry for a PTZOptics NDI|HX™ camera when automatic discovery is unable to locate your PTZOptics NDI|HX™ camera on your network. This tool will work on any Mac or PC computer.