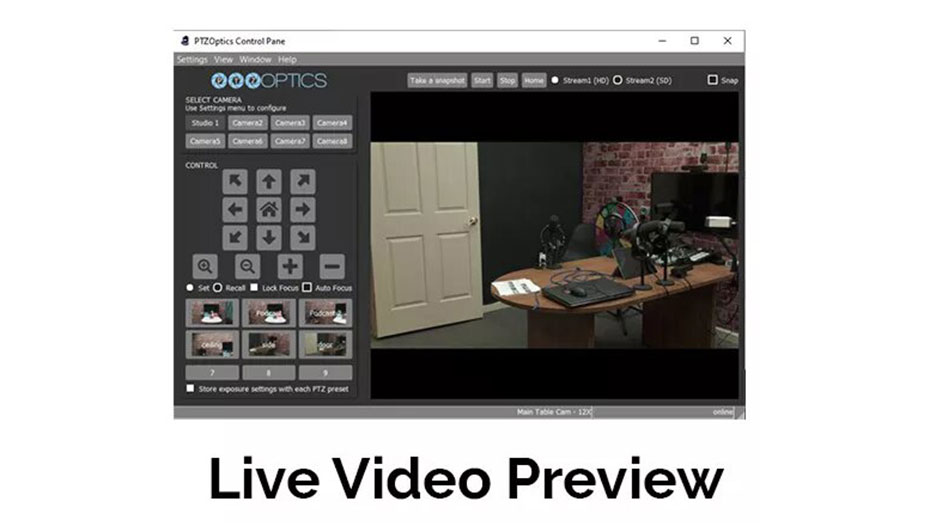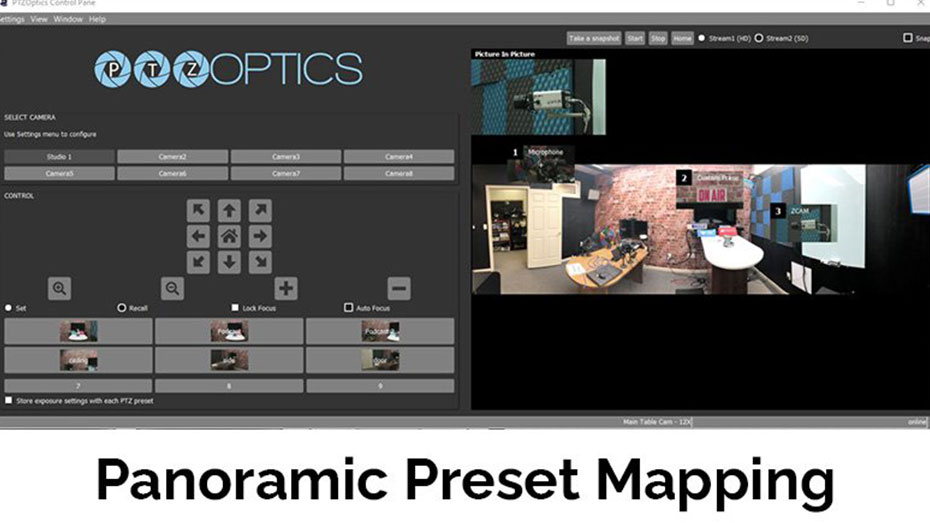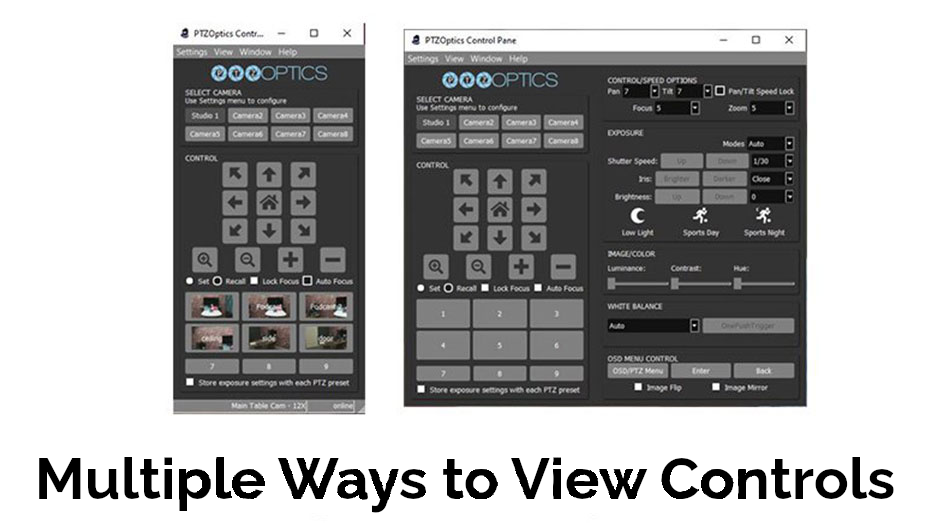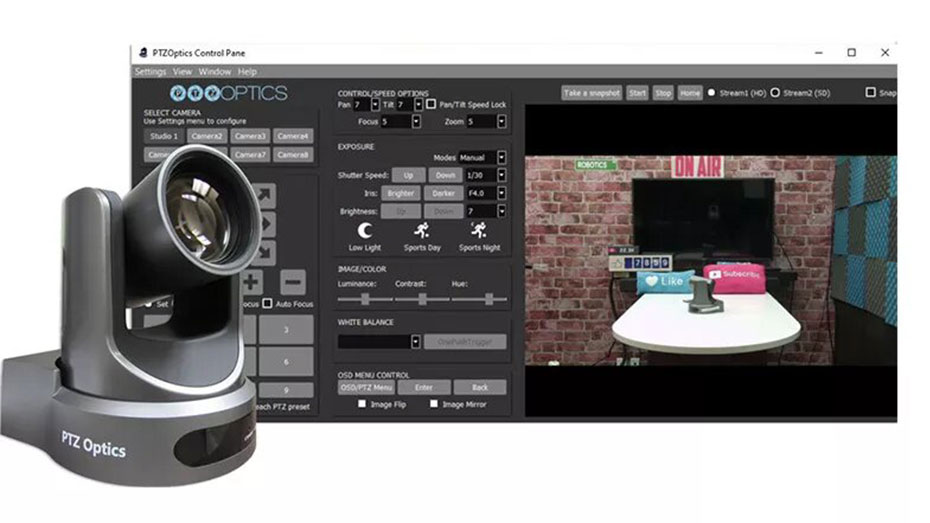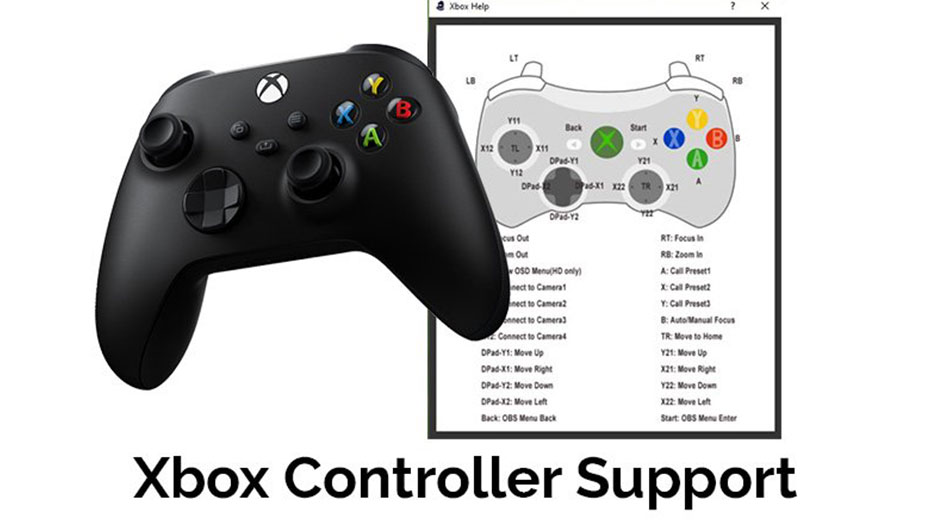 This is a completely free control software you can use to control any PTZOptics camera over the network. We only ask that you keep it open source and submit any improvements made to the community.
Note: You must have the most up-to-date firmware to use these apps
You can check to see if your camera is running the latest version of our firmware. You can download the latest firmware here.
Product Specifications
Supported OS
Windows 10 64bit
Mac OS – Catalina and later
Recommended Computer Specifications
CPU: Core i5 and above
Memory: 4GB and above
Supported Cameras
PT12X-ZCAM,PT20X-ZCAM,PT12X-SDI-xx-G2, PT20X-SDI-xx-G2,PT30X-SDI-xx-G2, PT12X-USB-xx-G2, PT20X-USB-xx-G2, (NDI Models also supported)
Supported Devices
Most USB connected Xbox Joysticks work including: Microsoft Xbox 360 Controller, Power A (Model 1414135-02), AmazonBasics Xbox USB joystick (Model 1500890-01)
Display Resolutions
1280x720p, 1920x1080p
v 1.4.1
v 1.4
v 1.3
v 1.2
v 1.1
v 1.0
v 1.4.1
1. General bug fixes
2. Fine-tuned software for better camera compatibility
v 1.4
v 1.3
v 1.2
v 1.1
v 1.0
The PTZOptics camera control application is a free software-based camera control for PTZOptics cameras. The software can control pan, tilt, zoom cameras connected via IP and USB to provide maximum flexbility for video productions. The application is continuosly being updated to include advanced features such as panoramic preset image mapping, Xbox joystick control, and keyboard shortcuts.
Check out the latest PTZ desktop control app, the Camera Management Platform!