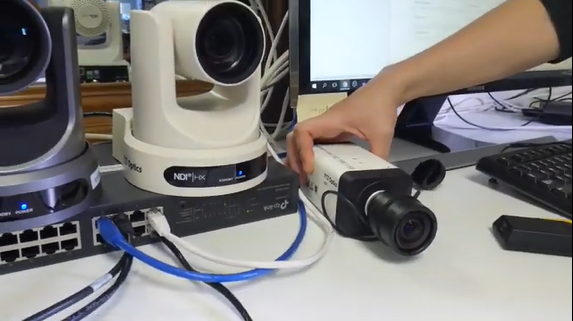 PTZOptics camera control is our free application for pan, tilt, zoom cameras connected via IP and USB. This app provides maximum flexibility for your video productions. Continuous updates include advanced features like panoramic preset image mapping, Xbox joystick control, and keyboard shortcuts.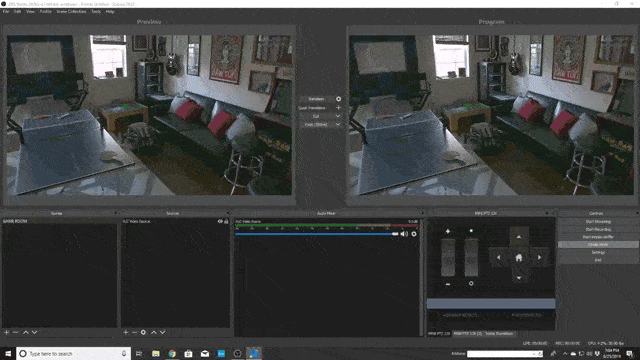 NEW: Try our new Dockable OBS Controllers
Install the plugin then go to the main menu on the OBS dashboard and click "TOOLS" to find the new "PTZOptics controller" feature. Clicking this brings up the PTZOptics Control panel where you can control up to eight cameras. To set up Xbox on OBS, click the Settings tab at the top of the PTZOptics Control panel and select "Joystick Settings." A small box opens up and if you have an Xbox Joystick connected, it will display. Check the square that says 'Use Joystick' and click OK to connect the joystick to OBS and your PTZOptics cameras.
Inside the PTZOptics Control panel are buttons to store camera presets. Some OBS users have reported that it's easier to build PTZ camera controls into each scene using a "Browser" input. Use the new HTTP-CGI Command Sheet from PTZOptics to select a command and build it into your OBS scene via browser input. Download the HTTP-CGI Command Sheet here: PTZOptics.com/Downloads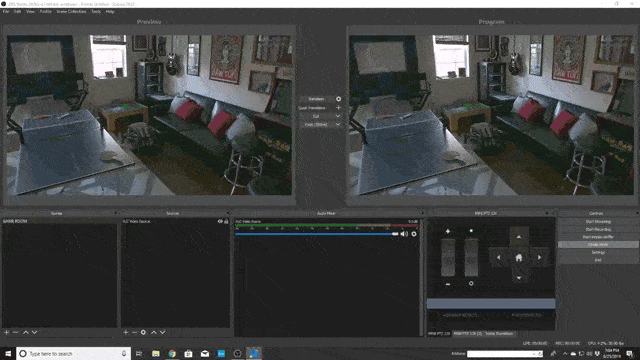 About the
Dockable Controllers
Versions of OBS 24.0 and newer can set up dockable PTZ camera controls inside of the OBS interface. Download the latest version of OBS,  install it, and discover a new feature for "Custom Browser Docks."
Use this feature to create custom dockable PTZ camera controllers or  "Custom Browser Docks." Find this feature under the main "View" dropdown menu nested in the "Docks" area. Download our pre-designed PTZ camera control modules for use with OBS, or customize your own with the downloads on this page.
Compact, Advanced and Preview Modes (with full screen live video preview)
Live Video Preview Mode with Automatic Camera Switching
Advanced Image Controls for Contrast, Luminance, Hue and Exposure
Control up to 8 PTZOptics cameras over an IP connection (LAN) or USB
Set up to 9 camera presets with image snapshot storage.
On-Screen Display Controls
Note: You must have the most up to date firmware to use these apps
You can check to see if your camera is running the latest (v6.2.50 or later) version of our firmware. You can download the latest firmware here.
Check out the latest PTZ desktop control app, the Camera Management Platform!