PTZOptics Zoom Integration Videos
At PTZOptics we strive to provide integration videos for Zoom Video Conferencing. The following videos outline the integration with Zoom software we demonstrate live every Friday during our live streams. In these videos, Lead Support Technician Andrew Chatfield reviews the compatibility and limitations of the PTZOptics cameras. In general, you can connect a PTZOptics camera via USB to your Mac or PC for video conferencing and control the camera with Zoom. For more information visit our Knowledge Base.
Room Configuration Diagrams
A little known feature of Zoom Video Conferencing is their "Far End Camera" control. This feature allows hosts to give other meeting participants control of their cameras. This is ideal for remote presentations where a co-host or trusted individual can help with the camera work. Remote PTZ camera controls are often difficult to obtain because of public versus private area networking issues. But with Zoom, all you need is a USB PTZOptics camera connected to your computer, an internet connection, and Zoom and you're good to go!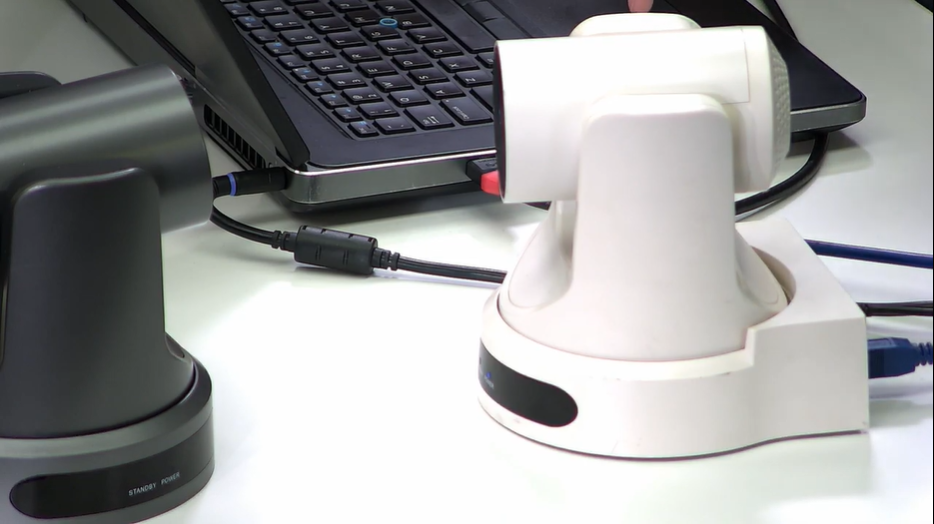 Who is using remote PTZ camera controls in Zoom?
Here is a short-list of Zoom video conferencing hosts using remote PTZ camera controls. A prime use case example is in Healthcare. Doctors who are delivering their services via Telemedicine may need the ability to see the patient more clearly. Giving doctors the ability to view patients with optical zoom and pan/tilt capabilities helps doctors work better. Optical zoom lets doctors zoom into specific areas with loss-less viewing quality. Other use-cases include business presentations, worship broadcasts, and private performances.
Business Presentations

Worship Broadcasts

Telemedicine

Private Performances
How do remote PTZ camera controls work inside of Zoom?
Zoom video conference gives advanced PTZ (pan, tilt and zoom) camera controls to anyone in the world on a private meeting. These camera controls must be first enabled on the Zoom meeting dashboard by an admin. Once enabled the feature allows participants to request camera controls. If a Zoom host has a PTZOptics USB connected camera on the far end of the video conference call, participants can remotely operate that camera. This functionality is provided by the PTZOptics USB cameras supporting a PTZ camera control protocol called UVC. PTZOptics USB cameras are controlled with Zoom video conference through the USB 3.0 connection to any Mac or PC computer. This same USB 3.0 connection can also be used for an HD video with Zoom.
Enable Far End Camera Controls in the Zoom Dashboard

Start a Zoom Meeting with a PTZOptics camera connected to a Mac or PC computer

Ask the meeting participant from the "far end" to right click the hosts video with the PTZOptics camera

The participant then selects an option called "Request Camera Control"

The meeting host with the PTZOptics camera approves the request

Once approved. the far end meeting participant gains PTZ camera controls
The Slideshare presentation above walks you through each step of this process. Zoom video conferencing's remote PTZ camera control functionality makes meetings more dynamic and productive. PTZOptics worked directly with the engineers at Zoom to make this integration possible. Please direct questions about this feature to email [email protected].
Camera Control in ZoomRoom
In this video Paul Richards reviews the iPad touch screen camera control capabilities with the new Zoom Room for PC.
Camera Control in Zoom Call
In this video Paul Richards reviews the far end camera control integration with Zoom video conferencing and PTZOptics.
In this video Paul Richards and Patrick Kirby demonstrate a live example of using Zoom to host a video conferencing and live stream to YouTube Live.
This is another video demonstrating the use of vMix and Zoom. Learn how we stream our weekly live webinars.
PTZOptics Integration with Black Magic Intensity & Zoom
In this video Andy Chatfield review the integration of PTZOptics cameras with the BlackMagic Intensity as a USB input for Zoom Video Conferencing
Integration is key… this is where PTZOptics shines!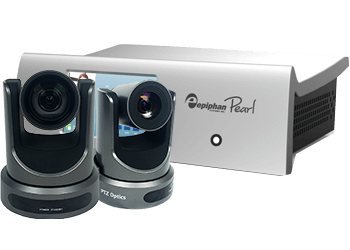 From live streaming to HD frame grabbing
Epiphan Systems creates some of the industries highest quality video frame grabbers along with a new innovative live streaming product called the Epiphan Pearl. PTZOptics has performed extensive testing with Epiphan along with using the AV.IO every Friday for our
live webinars!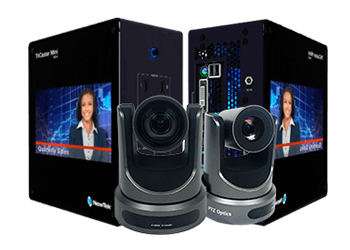 Enter Live Webcasting… Emerge Victorious
Whether broadcasting on location, streaming from a flight case, or driving a big screen from backstage, live event producers need to be able to deliver high-quality, professional results from wherever they are—and get quickly to wherever they're going next. With built-in support for PTZ controls for PTZOptics cameras.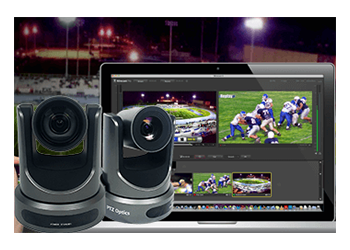 Live stream conferences, concerts, interviews and more. Wirecast provides everything you need to stream professional live events. Add multiple cameras, including iOS devices; create composite shots with graphics and transitions; and live encode and stream to your favorite streaming destination. Plus integrate PTZOptics camera over the network or USB!