The Virtual Ticket Book Published!
This week everyone is talking about The Virtual Ticket. The Virtual Ticket is a new book all about hosting private live streams and virtual events. During a time when many events have been canceled due to the coronavirus outbreak, live streaming has become a saving grace for communications. The book is written to help event planners learn how to offer virtual ticket experiences to online attendees. After years of research, author Paul Richards decided it was time to outline the best practices for live streaming private events. An online course for hosting private live streams was made available in 2017 and has been updated here. The Udemy course Private Live Streaming has been very popular and The Virtual Ticket is now used as a companion to the online training course.
The Virtual Ticket Online Course Components
The online course included with the Virtual Ticket helps viewers understand what it takes to plan to promote, sell and put on a virtual ticket experience. It starts by reviewing how to host an engaging virtual event. Then the course and book review how to generate revenue through live streaming. The next component involves event management and planning for adding a virtual ticket experience to an existing event. Finally, the book reviews the nuts and bolts required for live streaming an event and innovations in the industry you should know about.
Hosting Engaging Virtual Events

Generating Revenue Through Live Streaming

Event Management & Planning

Innovation & Mindful Thought Leadership
Below is an outline of what you will learn by reading The Virtual Ticket. Did I mention you can get a free copy here?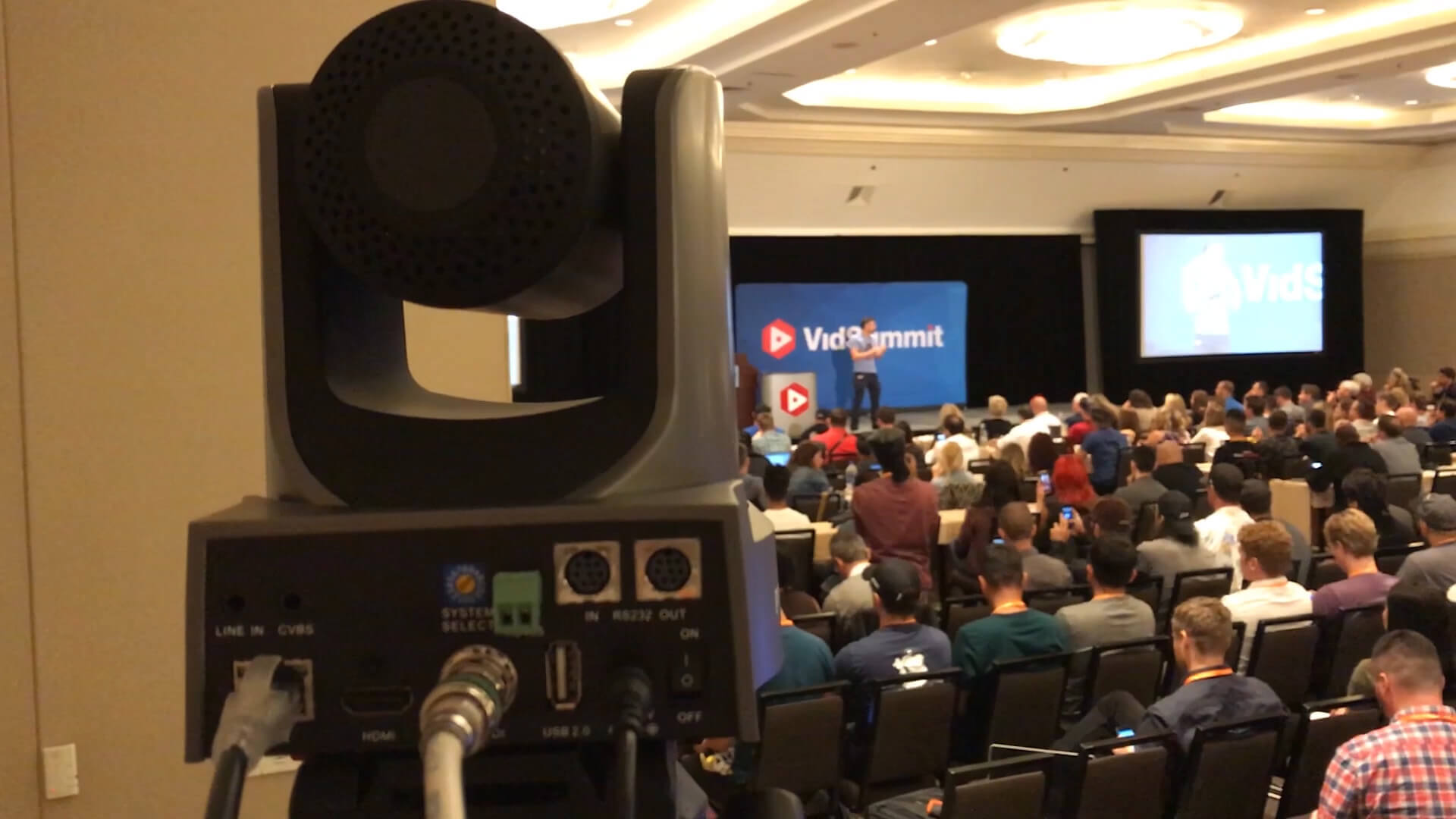 Virtual Ticket Course Overview
How to host a virtual event

Size of the events industry

Events break through the clutter

Virtual tickets save the day

Understanding an audience

Real-time experiences

Value Experience Diagram

Diversify revenue streams

Live broadcast translations

Take your event global

Types of major events

How to sell virtual tickets

Virtual Ticket Price vs On-demand ticket price

Customer Virtual Ticket Process

Scalability of virtual tickets global

Make any conference more profitable

People at home are able to watch the event in their pajamas

Virtual tickets are convenient

Conferences that have a lot of things going on. The only way to watch everything is by watching on-demand recordings

Case Studies: Selling Virtual Tickets

NAB Show Las Vegas

This type of production value is ideal for large conferences with thousands of attendees

IRL (In Real Life) streaming 

The StreamGeeks Summit

A full day of live streaming education

over 250% more virtual tickets were sold than in-person tickets

2020 Worship Summit 

This event also included a live face-to-face zoom video conference

This was an all-digital summit

How to host a private live stream

The value of a ticket sold is only as good as the event that you host and deliver

live stream your event in a way that engages viewers' senses

Depending on the ticket price and the value you are attempting to deliver

The money value of time chart

Event Streaming Process

Instagram influencers, people pay for close friend status

Patreon pays out over 1 billion dollars to creators

Vimeo helps creators sell video content

Facebook groups help managers build online communities

Twitch streamers are making millions of dollars

Common paid virtual experiences

Event Planning For Online Audiences

Events, regardless of their size, are complex things to manage

This may be why so many amazing events are unable to add a live streaming element

It's very common for event planners to become overwhelmed

Selling virtual tickets is one thing, accommodating a live online audience is another. 

event-planning is crucial

Event management software 

Learn the basics of applying a project management approach to event planning in order to properly add a virtual attendee experience to your event

By applying project management knowledge and skills to event planning, you can more easily add live streaming and virtual ticket sales to your event

Changing consumer demands now require any competitive business to create experiences for their customers

Designing a Virtual Ticket Experience

A Virtual Ticket should allow customers the ability to seamlessly access your event from anywhere with an internet

 The Traditional Way: The event is held at a brick-and-mortar location (hotel, concert hall, etc) and people must be physically present at the venue to be part of the event.

The Virtual Event: The event is completely online. 100% virtual events have no physical venue. These events are live-streamed in a studio or other locations and people view the sessions online.

The Hybrid Event: A mix of traditional and virtual. Although the event is held at a physical location, people can participate remotely by logging into the online streams.

Virtual Ticketing: Common Fears & Objection

Why People Attend Events

Ticket Options Value vs Convenience

Designing your experience

Experience stages

Value Experience Diagram

Atmosphere

Gamification

Professional Development

Networking

Business Opportunities

Monetizing The Live Stream

Website payment workflow

Virtual Event Ticket Pricing Structure

Basic economics tells us that a perfect product price does exist

when supply and demand meet in a place economists call the "equilibrium." 

Observing the law of supply and demand, in-person and virtual ticketing have one fundamental difference

In-person tickets have a limited supply and virtual tickets have an unlimited supply

Increased profits can be achieved when ticket price and demand rise together

The goal for ticket pricing is to reach an equilibrium between price and demand

Even though virtual tickets have an unlimited supply, suppliers still must find the perfect price to reach equilibrium. 

Ticket type comparison charts

Tiered Levels for Tickets

Categories of virtual access

Paid and Discounted pricing strategy chart

Live stream promotional strategies

Preparing Your Event for the Live Stream
Event Goals & Objectives: Why Is The Event Important?

Determine the business problem your event will solve

Perhaps your virtual ticket holders can ask questions during the presentation's Q&A session

Perhaps you can create a LinkedIn networking group to help encourage collaboration for members of your event. 

Budgeting

Budget for audiovisuals 

Sponsor and partners

Important Venue consideration

Assembling Your Team And Finding Your Key Personnel

Commitment and Reliability: Team members must have a stake in the success of the event. Event-planning is rife with uncertainty, so you want lots of stability in your team.
Expertise vs. Availability: Sometimes you have to make a tradeoff between ability and availability. An expert who is unavailable is of no use to you.
Able To Handle Pressure: Event-planners must think on their feet, be resourceful and respond with speed.
Teamwork: An event planning team is all about synergy and teamwork. Try to build a team of people who complement each other. 
The Event Director: Oversees everything and is usually responsible for communicating with external partners.
Creative Team: Various team members who are responsible for branding the event and producing its communication materials.
Treasury: Oversees budget implementation and disbursement of funds.
Operations and Logistics: In charge of transportation, supplies, venue management, crowd management, parking, security, etc.
Technical Team: Manages technology aspects of the event; equipment setup, video, displays, sound, lighting, and power.
Catering: Responsible for creating the menu, plus food preparation, delivery, and service.
Marketing and Sales: In charge of promotions; social media, ads placements, dispatch of invitations, email, ticketing, etc. This may include PR (Public Relations) and the drafting of press releases. It's important to make your event available to the press that may be interested in attending. 
Entertainment: The role explains itself. This may include a host for your online audience and live stream. This role could also include a host who keeps the flow of event moving in-between sessions. 

Marketing Your Event Experiences

WORK BREAKDOWN STRUCTURE 

The 100% Rule: It states that your Work Breakdown Structure must contain 100% of the tasks that are included within the project. In other words, no task can be excluded.

Deliverable: This defines a specific product, outcome or service that must be created before any task listed on the WBS can be considered as finished.

Preparing Your Event for Live Streaming

marketing for your event should be approached strategically 

Sure, you may be able to drive traffic to your event's landing page, but is your call to action compelling enough to convert those visitors into paying customers

The elevator pitch 

explain exactly your event will not be

How do you garner enough attention surrounding the event to get people to buy tickets?

Calculate your ROI for a ticket sold

The Number One Factor: Know Your Event

Event marketing chart

All the bold chapter points

Venue Consideration

Just follow all of the bullet points in book

Mindful Video Production

Innovation in Video Production, Conference and Content Delivery

Putting the Fun Back in Fundraising
Conclusion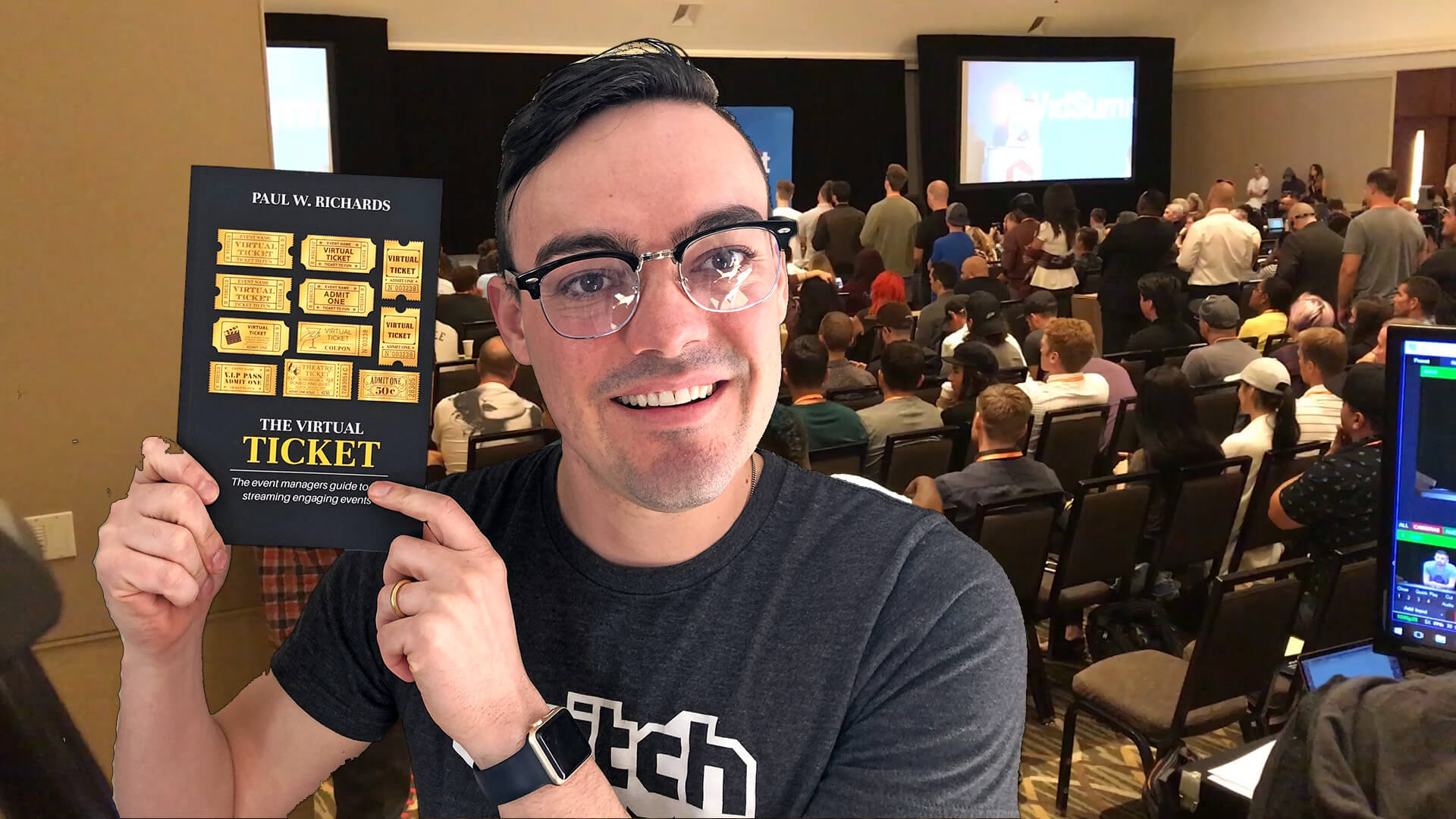 This book is a great learning resource for anyone thinking about live streaming an event that wants to sell virtual tickets. Careful consideration should go into planning events that are worth paying for. Learning how other innovative event planners are putting together live events is great for perspective. Download a free copy of this book at http://143.198.120.149/virtual-tickets