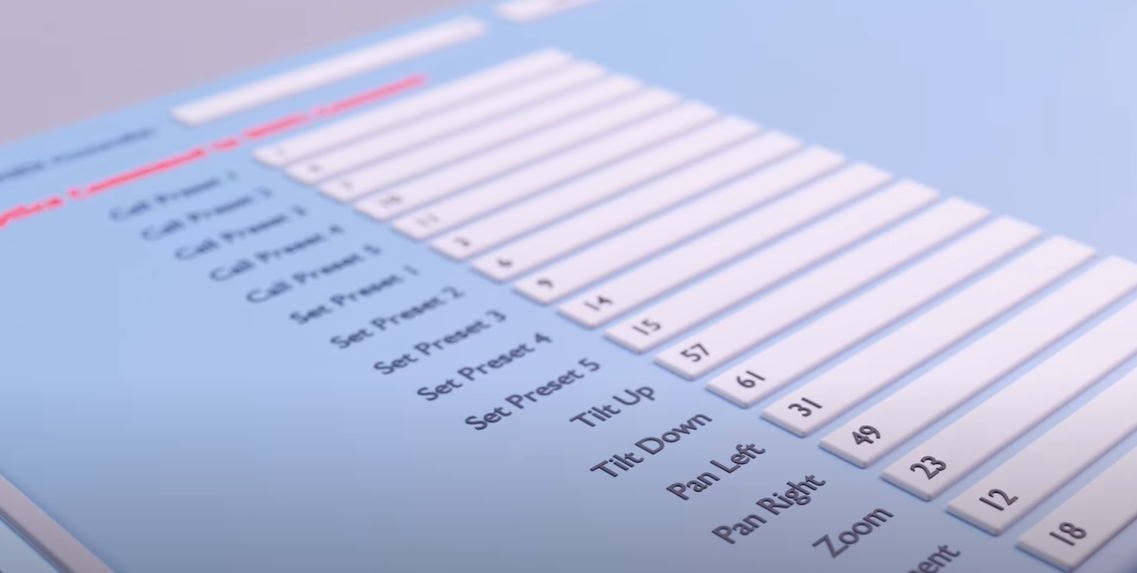 PTZOptics was the first PTZ camera manufacturer to offer MIDI control. Now, we've taken MIDI control integration to the next level. Our MIDI firmware update will allow users to operate our SDI and NDI PTZ cameras via MIDI control—no app or additional software needed. Try the beta version now by updating your SDI or NDI camera's firmware here.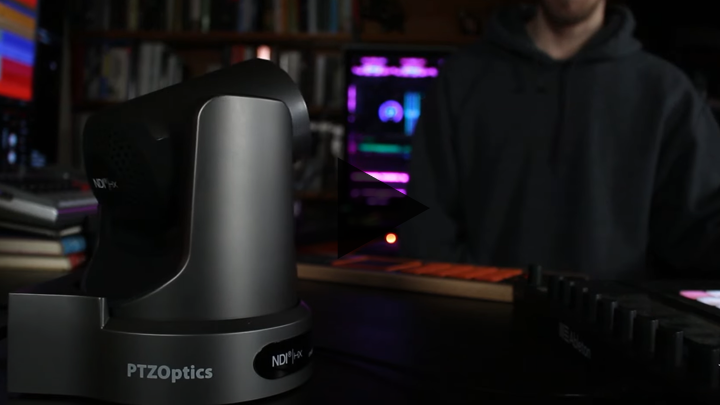 Users can specify which MIDI commands they want to use to set and call presets, pan, tilt, or zoom. Map the controls you want to the keys you have available on any MIDI device. MPE input is supported, allowing users to adjust camera position along multiple vectors at ones.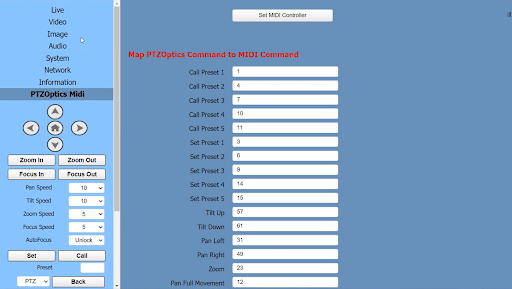 The possibilities are endless: DJs, producers, and even instrumentalists can control a PTZ camera using anything from a soundboard to a drum kit. Users will now be able to control everything they need for a sophisticated, highly synchronized livestreamed music performance from a single MIDI control device. Without adding any new devices, users can set and call presets and manually adjust camera position.
Set and call presets
Control pan, tilt, and zoom
Adjust pan, tilt, zoom speeds
Support for Windows and MacOS
Compatible with ProPresenter, Ableton Live, and other video presentation software (Requires MIDI loopback software on Windows, such as LoopMIDI)
To try beta MIDI control, simply upgrade the firmware on your PTZOptics SDI or NDI PTZ camera using our firmware finder.
To get the latest news on updates to our MIDI control app, just fill out the form below.
For a more detailed explanation of how to use PTZOptics PTZ MIDI camera control, please download our simple guide to accessing the WebUI and mapping commands.
The beta version of MIDI camera control is compatible with the following cameras:
PT12X-SDI-XX-G2

PT20X-SDI-XX-G2

PT30X-SDI-XX-G2

PT12X-NDI-XX-G2

PT20X-NDI-XX-G2

PT30X-NDI-XX-G2
Looking for the original PTZOptics MIDI app?