Live Streaming Church Services to Senior Centers
While many churches have added live streaming to their worship offerings, others are still debating whether it is worth the investment of time and resources. But the tide continues to shift. While live streaming once seemed like the domain of contemporary and non-denominational churches, traditional mainline churches are beginning to see the power of live streaming.
Westminster Presbyterian Church in West Chester, Pennsylvania, started out wondering why in the world they would invest in live streaming (original article here). Like many others, they asked if anyone would even be interested or if it would just become an excuse for people to stay home on Sunday mornings. But then something changed. As members of the congregation grew older, more moved into a local retirement community just down the road from the church. While the community provided a bus for members to attend Westminister, mobility issues kept some away.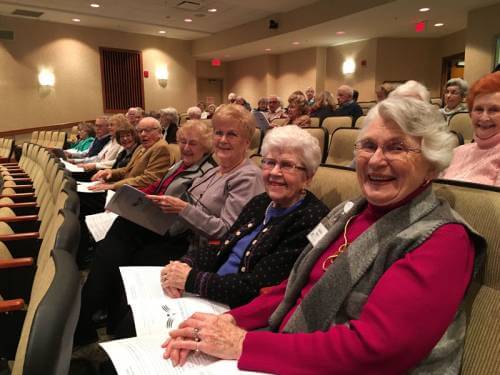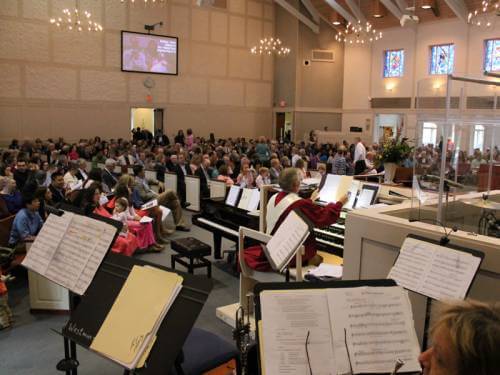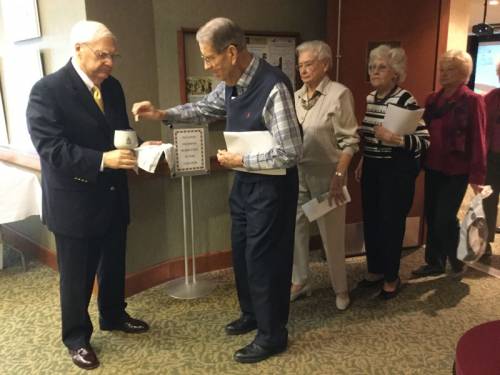 Connecting with local Senior Living Centers
These changes led the pastor, the Rev. Don Lincoln, to think back to the earlier conversation about live streaming. He wondered if this might be a way to keep members connected even when they couldn't physically attend the church. What if the church could live stream so that the members of the retirement community could worship with them on Sunday morning? He decided to mention it to a group of retirees in the church. One of the attendees was so enthusiastic about the idea that he wrote a check for half the cost of starting the ministry.
This development was exciting news for the members of the Maris Grove retirement community. Even a member of the executive board got involved with getting things rolling and finding a group of people in the community to help run the service. Now, up to 100 people attend the service at Maris Grove. In addition to the video feed, the service also includes an offering and communion.
Hundreds of live viewers for your churches live stream
It turns out, this was only the beginning for the ministry of live streaming for Westminster Presbyterian. With the live stream in its third year at Maris Grove, the church is now streaming in two other retirement communities. And the church has learned that the service reaches more than the residents of retirement communities. As families become more and more mobile, it can be a challenge to stay connected to a community of faith while traveling. When people are far from home, there is great power in being able to join in worship via live stream. It also gives people who are away or unable to get to church the chance to be a part of weddings, funerals, and other church services.
Live streaming is becoming more straightforward and more affordable every day. Remote control cameras, one-touch streaming, and easy to use software make it possible for any church to get up and running to leverage technology to deepen relationships. Churches that had questions about the cost and potential of live streaming may find now is the perfect time to look again. It doesn't take much investment to create a powerful way for people to maintain and deepen their connection to their faith community.
Technical Guide for Live Streaming to Senior Centers
So, your interested in live streaming your church services beyond the four walls of your church? Maybe you have started live streaming to YouTube and Facebook. Now it's time to start thinking about other ways to reach your audience who may be in senior living facilities with minimal technical knowledge. In this section of the blog post, you can review four easy ways to distribute your live video content retirement homes and senior living facilities.
Using the Internet with Social Media sites like Facebook and YouTube
This is the first place to start live streaming and the effects are far-reaching. Assuming that the people you are trying to reach have Facebook, social media sites like Facebook are a great place to start. Many newer senior living facilities are being built and equip with Smart-TV's that actually have apps for both Facebook and YouTube. Therefore, if you are live streaming your church's services to YouTube and Facebook you can have members of your church living in retirement homes use their Smart TV's to watch the services. This approach is great because it's simple and if you are already live streaming your services online you can reach folks who have smartphones, tablets and smartTV sets. It's important to embed your churches live stream on to your website. You can also create a link from your website to your churches Facebook page. If you are only using the internet to distribute your church's services with social media sites like YouTube and Facebook, make sure that you give folks proper training on how to get connected. In your church's weekly bulletins you can include information about how to access the church's weekly live streams.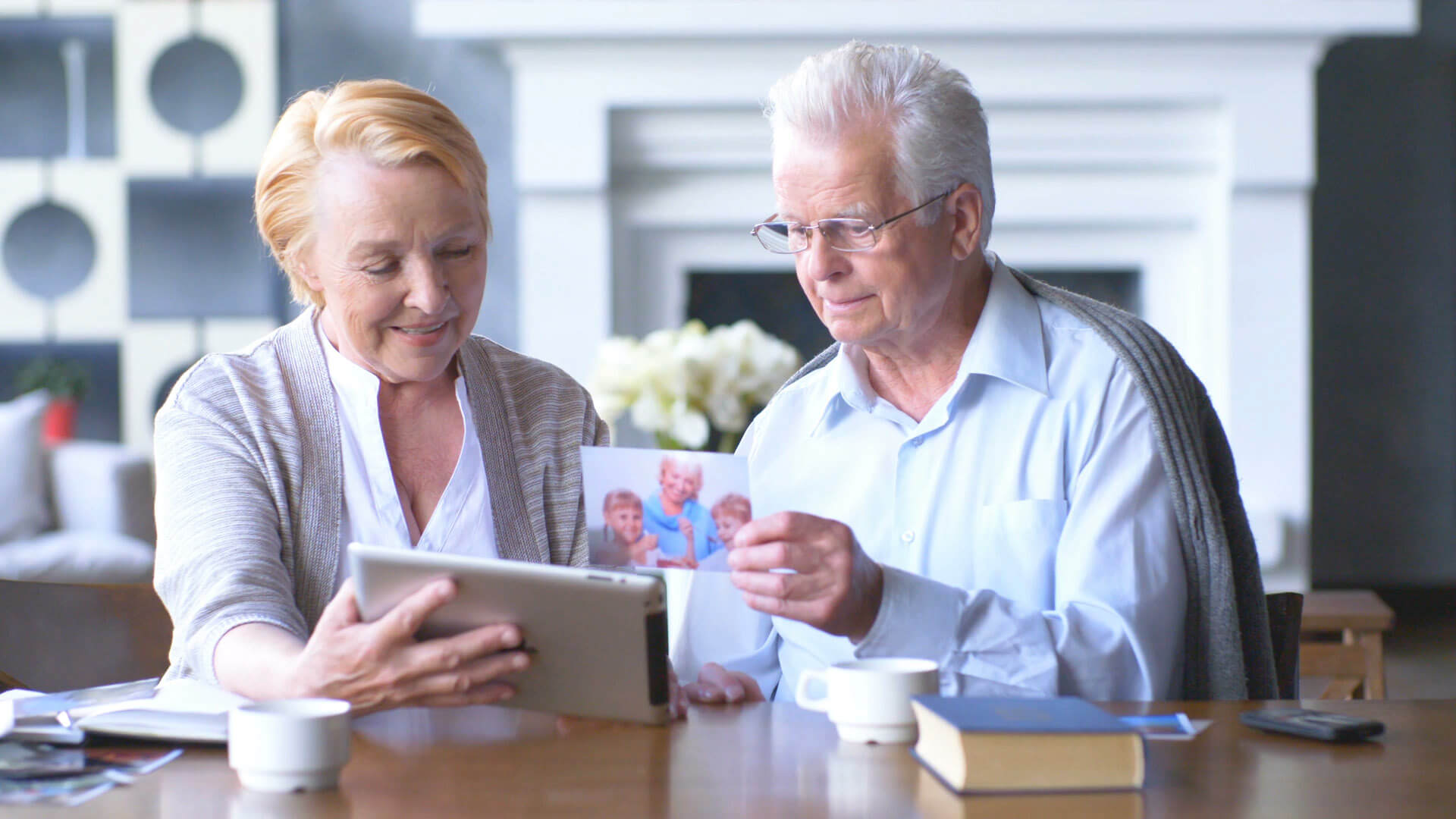 Using a Senior Living Centers Cable TV Distribution System
Many retirement homes and senior living areas have cable TV distribution system already in place. Coax systems use modulators that broadcast channels over the coax cable connection that are plugged into televisions. Modulators modulate the waveforms over the coax cable which creates unique selectable channels for end users on their televisions. These systems are generally digital on either end most time and they use coax analog cabling. You may already have an extra HDMI or SDI input available for you to insert your church's live stream into the Cable TV system. If there isn't one you just get another modulator. Modulators can be used to bring in a computer signal that is playing your YouTube or Facebook live stream and broadcast that into the Cable TV distribution system. These modulators generally have an HDMI input so you can plug a standard computer in or a more advanced digital signage system. If you use a digital signage system, you can broadcast important information about the church and then switch to the live stream when it is time. There are also multi-channel modulators you can use if the Senior Living Center would like to accommodate multiple church streams for members of different faiths. You can also put a decoder in place and connect it into a modulator which is feeding the CableTV distribution system. There are many ways you can feed a modulator with audio and video. It could be a PC computer that you have remote control over or a decoder that is used to send audio visual over the local area network.
Cable TV Distribution System Benefits

It is very common to find a Cable TV Distribution system setup for any large scale corporation, school or retirement community to name a few.

These systems typically feature a "head-end" distribution point that serves content to displays around a facility using Coax

These systems can be leveraged to introduce new live streaming or pre-recorded content to any display with access to the system

This would require knowing what type of modulation is being used to insert content as a channel into the coax "network"

You would utilize a modulator to turn an HDMI signal into an available channel on the client TV Distribution System

The HDMI feed can be from a PC, or decoder, that is accessing the desired content to distribute

If they wanted to offer multiple channels they can simply use multiple modulators or a multi-channel modulator.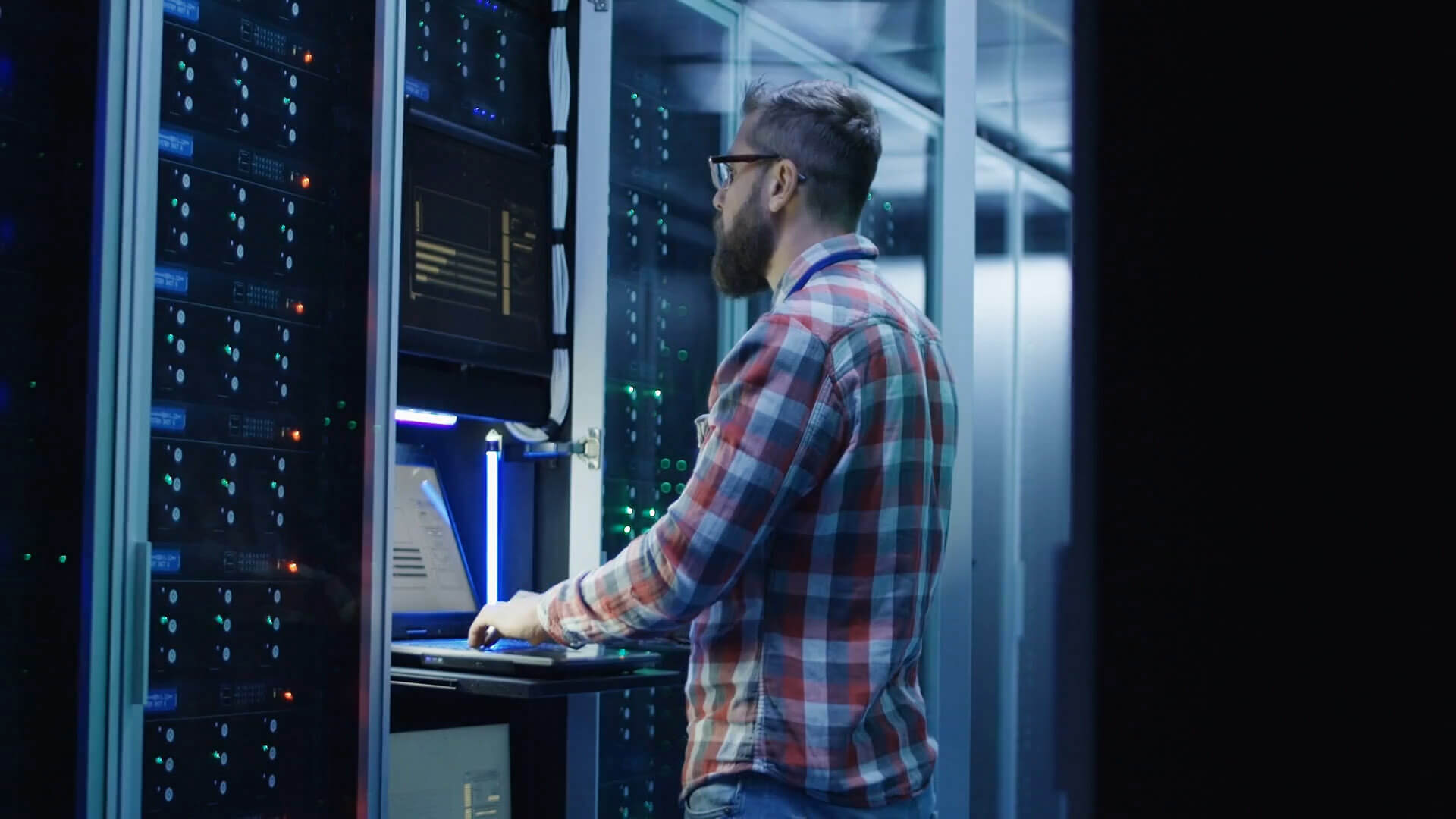 Using a local media server to distribute content
You can run a local media service on your own network with tons of different IPTV channels. Every room that is connected on your network can have an IPTV decoder box which is then in full control of users or the media server. Television channels in this scenario would be coming from your media server. Instead of using analog Co-Ax cabling, you would be using LAN bandwidth but not ISP (Internet Service Provider) bandwidth. In this way, you do not use up your bandwidth that you are paying from ISP providers like Comcast, AT&T or Version.  Amino is the #1 IPTV decoder box. An IPTV system gives you better control over which channels are delivered where. With a system like this, there is no need for additional modulators to add more channels, you just need virtual channels inside of your media server. Management systems can group together decoders to give more flexibility. IPTV systems are more flexible than traditional co-ax cable TV distribution systems. They allow you to broadcast messages to specific groups or individual decoders and much more.
Local Media Server Benefits

Using a local, on-site, media server to handle distribution of content via IP

Using a Media Server paired with IP TV Decoders (

Amino

) can allow you to spool up a variety of channels with changing content based on a schedule

These Media Servers can often ingest content from a YouTube stream that would enable distribution far outside of the local network

If multicast capabilities are available it would save TONS of bandwidth
End users RTMP Decoders
End users can have their own RTMP decoder boxes attached to their televisions allowing them to simply switch to the input on their television that is streaming content from their church. No cable TV distribution systems are needed in this scenario. RTMP decoders can be purchased with HDMI connections to the TVs in senior living centers. In order to deliver content to RTMP decoder systems. churches would need to run their own RTMP server or use a Wowza server in the cloud. Churches could then sell set-top boxes to end-users. There is no need for a smart TV with this scenario. All users need to do is connect the RTMP decoder box to their TV and change the input on their TV.  In this scenario, there are no restrictions on content or time. 
End users with RTMP Decoders benefits

If you are running your own RTMP Server, that is public-facing, you can simply provide end-users with an RTMP Decoder that accesses whatever feed you are currently serving

This would act more like a single channel station but has the bonus of allowing people globally to potentially access the feed

This MAY be possible with the Amino boxes
Conclusion
Smart TVs and YouTube streaming is great and free but maybe a little more technical than seniors are looking for to simply watch their church's live stream. Facebook does have Smart TV app as well, but it's just still being refined. Using some of the methods mentioned your church can determine the best way to live stream services to senior living centers.