Lexington Legends Minor League Baseball ​Live Streaming System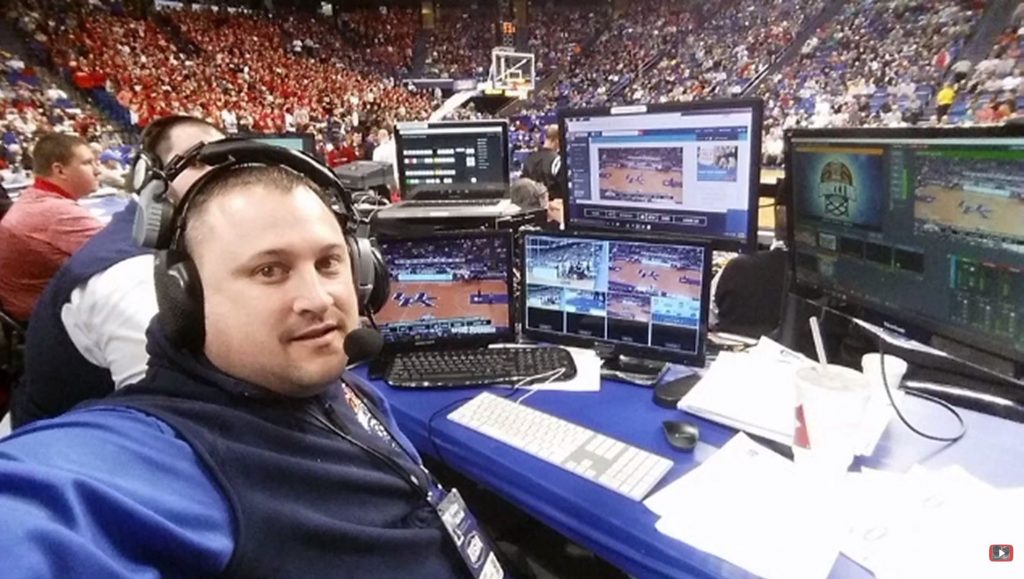 This case study features a Minor League Baseball team, the Lexington Legends, and their video production crew PrepSpin. PrepSpin uses PTZOptics cameras with a wireless Ubiquiti router system which can cover the entire ballpark. PrepSpin proudly uses vMix to live stream their sports productions using a custom Windows-based computer with a built-in PCIe capture card with four HD-SDI inputs.
The pictures below show the back of their live streaming computer which is where each PTZOptics camera is connected for a 3G SDI cable for video. The IP Joystick (SKU: PT-JOY) is then used for camera control over the network. To simplify the cabling in a sporting venue PrepSpin uses wireless routers to connect their wireless system to the video production network.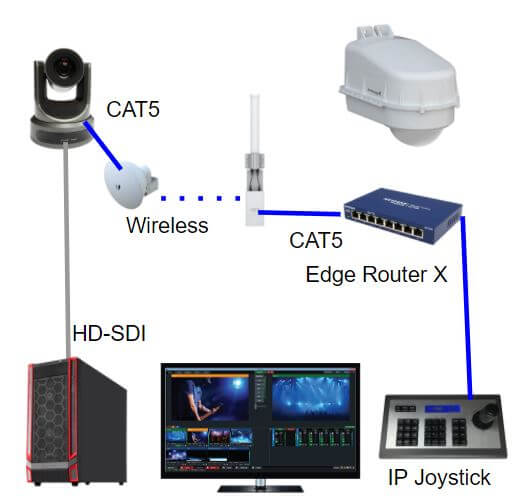 PrepSpin also uses its wireless network to send video to vMix via a vMix Call input using an Android cell phone with WebRTC. Using the WiFi throughout the ball-park PrepSpin can send high-quality video from a mobile cell phone to show behind-the-scenes camera angles.
In this video, we talk about live-streaming sports with PTZ cameras and manned cameras to create professional video productions. William uses vMix call with wireless routers to create a wireless video production camera they can use with the fans throughout the ballpark. Since it's Baseball season, William has given us some great footage of the cameras from the Lexington Legends but we are hoping to get more sports test footage as soon as the Football and Soccer season comes around. Enjoy a fun show and don't miss the post show Q&A where we answer your live questions.
Warfield explains how live-streaming sports became a reality for him after he decided to quit his current job and start PrepSpin. Today he works with high schools, colleges, and professional-level sports teams providing video production and live content distribution for sporting events year-round. Warfield explains that high school sports is where his heart is because he is helping students get into college and reach the attention of college recruiters. Warfield tells us that coaches and recruiters may only see 1-2% of the games a prospective high school athlete will play in a given season. PrepSpin uses vMix to not only live stream sporting events for viewers around the world but also to provide high-definition quality game footage that can be emailed and sent out to coaches around the world.