Good Help: Training and Trusting Media Production Volunteers
I'm a professional broadcast engineer and a minister. In addition to my weekday job at PTZOptics, I'm responsible for all media and audio/visual ministries at my church, Shiloh Ministries. We have a multicamera setup used for recording and live streaming, with all the productions effects you'd expect from a modern-day broadcast. We have the ability to track shots, introduce lower thirds, and even show social media comments. I'm also responsible for visual content used during the service, including video and slides. It's far from a one-man operation, but I've been able to find plenty of good help by cultivating interest among congregants, creating a virtuous cycle of training and cross-training to ensure reasonable boundaries on my volunteers' responsibilities. Over time, I've grown a team of volunteers I can trust to run a full-scale service broadcast without my help.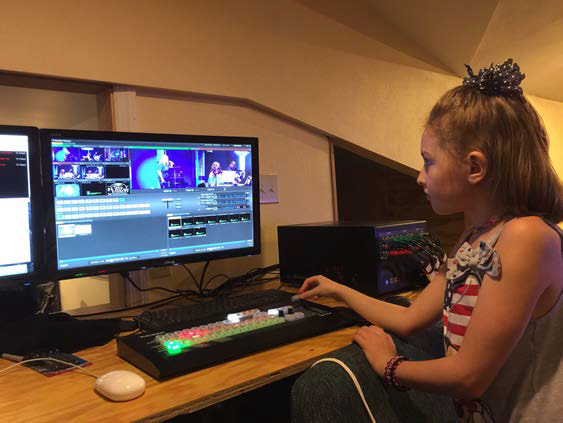 A Job for Anyone
When I need to expand the team's capabilities, I issue a general call to the congregation to see if anyone wants to join the media team. Whatever they choose is fine. I pride myself in having a well-rounded corps of volunteers, so adding capacity anywhere helps us everywhere. I also make a point of appealing directly to the church's youth. Over the years, the majority of our team has joined when they're part of the youth congregation.
The important idea to hold onto is that anyone – anyone – can substantively contribute to the media production of a service if they have the interest and the will to learn. The age range of my current team is 9 to 76, but I have photo evidence of kindergarten-age kids running Pro Presenter and TriCaster during services. Children love to push buttons and making them part of the media team is about teaching them to push the right ones.
No Experience Required
I'm very clear with potential volunteers: They don't need a technical background. They'll be trained on everything they need to know, although not necessarily by me. After all, I'm just one man, but I've learned that I can rely on volunteers to train each other if they're introduced to new duties and technologies at the right pace.
All our volunteers begin by shadowing those who are more experienced, taking the time to observe and learn about all the various gears that must mesh for a successful production. Once they're ready to be put to work, we generally start our volunteers out on the simplest tasks, under the direct supervision of a more experienced volunteer. A good first task is running the Pro Presenter slide software. Next, we'll transition the recruit to operating the audio board – specifically muting, unmuting, and riding the faders. These initial jobs teach volunteers to follow the technical cues of the service.
Once they've mastered these basics, our volunteers move on to tasks that require more judgment, and even some artistry. This is the point when we'll get them involved in camera control, selecting shots, controlling zoom and position, and operating speed controls. I'll admit, I do like having a failsafe for this aspect. Our camera control is network-based, and I can access our joystick's web interface to adjust position or select a different camera or preset if I'm not happy with the stream. Some camera control devices also have a "basic mode" that can be very reassuring to novice users. In basic mode, the camera operator's controls are limited to preset selection and position control, preventing novice users from making any egregious missteps.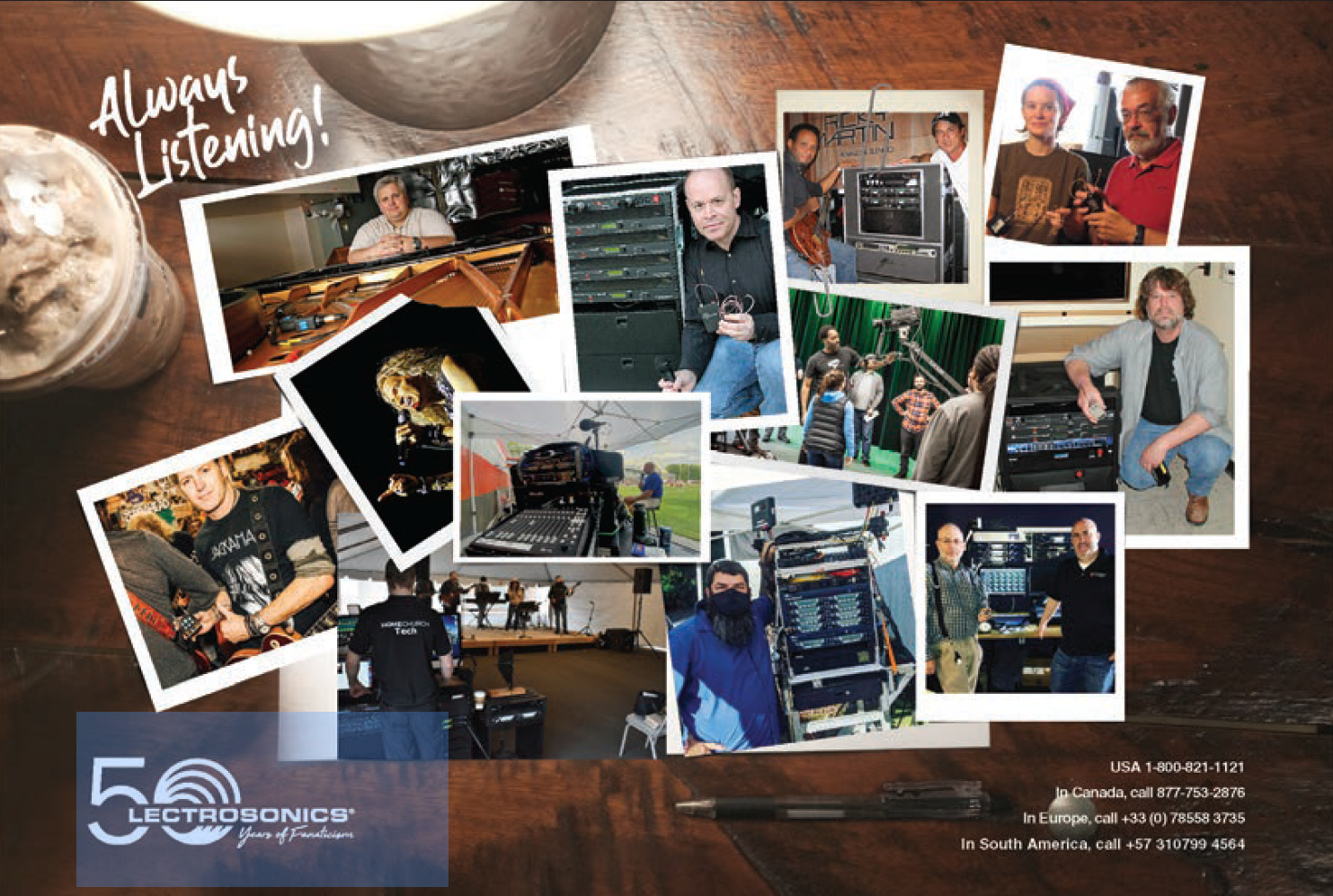 Lastly, volunteers will spend a stint learning video switching – changing inputs, adding graphics, feeding social media comments to the ticker, etc. The whole learning process can take up to a year, but at the end, I've got a fully trained, well-rounded volunteer. This gives my team flexibility. If someone gets sick, goes on vacation, or I need to go help a sister congregation for a few weeks, we all have the skillset to slot in where needed.
Don't Touch That Dial
I don't train every volunteer to do every task. There are certain jobs reserved for the media team leaders. For example, all my volunteers are trained to always decline software upgrades; those are my domain. Ideally, all updates take place on Mondays – or for serious issues, immediately after Sunday services – so that I have a full six days to test and troubleshoot before the next broadcast. I always handle anything related to our media network myself. It's a pretty locked-down LAN, used exclusively for media control and distribution, so it's not particularly vulnerable to outside security threats. I can afford to take my time with upgrades and patches, making sure they've been adequately tested in my own lab and the field at large before deploying them in the sanctuary. I often wait six months to a year before updating an operating system, just to ensure the new release is stable and compatible with all devices.
We also don't go into a great deal of depth on settings with most of our volunteers. For instance, we teach all volunteers to operate camera speed controls, position, zoom, and preset selection, but we don't necessarily delve into red/blue gain, iris adjustment, white balance, etc. All of that can be configured once during initial camera and preset configuration. I have four experienced video team leads who are trained and authorized to make changes to camera presets when needed. All major video and audio settings are routed through these individuals.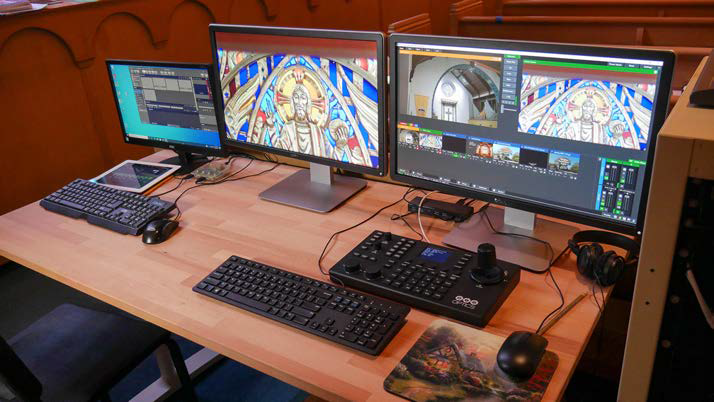 Raise your Right Hand
My goal is to build a media team with highly redundant expertise, tiered so that there's still clear leadership and oversight. I include myself in that goal. There's a member of the media team who joined when he was 15 years old – now, 15 years later, he is my right hand. He's the exception to the "don't touch that" rules laid out for others. When I recognized that he was seriously called to this ministry, I had him begin shadowing everything that I do.
A few years ago, I gutted and upgraded the whole AV system, and he was by my side the entire time. He had the opportunity to see the system design from the ground up. Because he knows which solutions we had to engineer ourselves when the system was built, he knows exactly how it can and should be upgraded as technology in the marketplace improves. For example, he assisted me when I transitioned our encoder types to leverage GPU acceleration, saving bandwidth and CPU cycles. This change was invisible to the other volunteers, but essential training for the person I hope will one day succeed me. At this point, he knows the I/Os, wire routing, network, and troubleshooting procedures as well as I do—and he's begun training his own lieutenant.
Have a Little Faith
It can be hard to let go of control, but you can learn to trust your team by starting them with small tasks and giving them the space to succeed. By all means, do all the initial configuration and preset programming to allow the system to run like a well-oiled machine—but then, let your volunteers actually run it. Resist the urge to rescue them: Let them sweat through problems and decisions and learn how to handle them on their own. Through patient observation, you'll find people with talent, bright ideas, and an eye for detail. With time, you can build a community that will support your church's services and operate independently as your needs evolve.