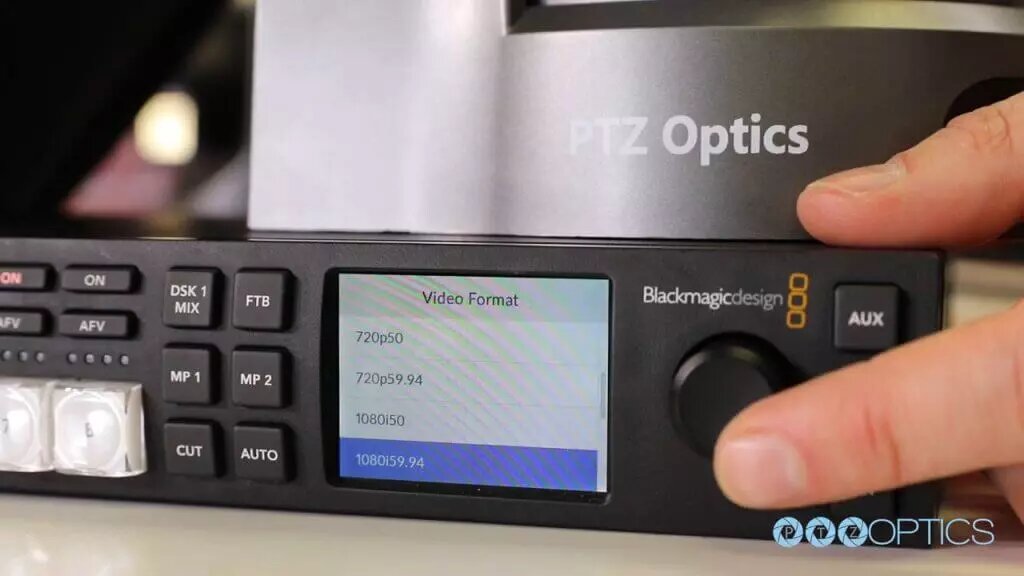 PTZOptics Black Magic
Integration Videos
At PTZOptics we strive to provide videos to help our customers be successful with Blackmagic Design video production equipment. The following videos outline integration with various Blackmagic broadcast hardware including the ATEM video switcher line. In the following video, you will find reviews of both the compatibility and limitations of using PTZOptics cameras and Blackmagic products. Generally speaking, you can connect PTZOptics cameras via HDMI or 3G SDI video cabling with Blackmagic devices, but not all resolutions and frame rates are supported. For more information, visit our Knowledge Base.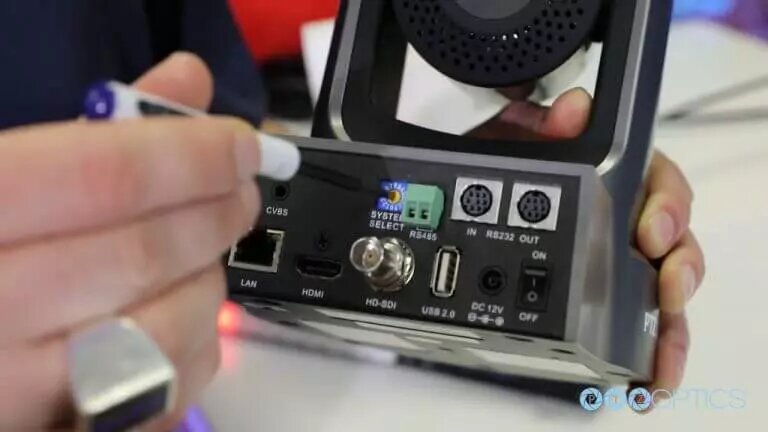 PTZOptics Camera
Resolution Support
PTZOptics is actively working to improve our SDI compatibility with Blackmagic Products. Stay tuned, because good things are coming…
So what about PTZOptics ZCams? Yes, we tested them! And check out that new 12X ZCam on a slider. Yeah, it looks pretty amazing. PTZOptics ZCams support the same resolutions as our SDI camera models but they do not yet support broadcast frame rates. Let's check out the chart.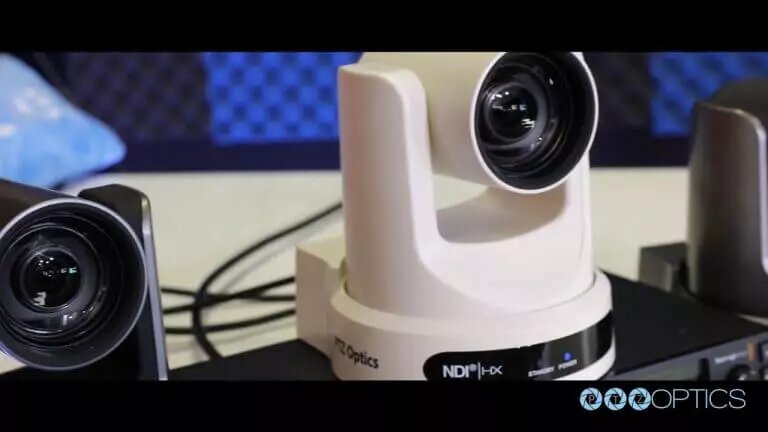 PTZOptics Cameras with
Blackmagic ATEM support
To change the resolution of your ZCam camera you'll use the on-screen display menu. Click the button on the back of the ZCam to open the OSD Menu. Navigate to the Settings menu and select a video format. Once you've done this, you'll need to reboot your camera for the resolution change to take effect. Then, double-check to ensure your ATEM unit is set to the corresponding resolution and frame rate.
PTZOptics Review of Black Magic
ATEM Television Studio Compatibility
The new Blackmagic ATEM Television Studio HD includes an array of video production features such as 4 HDMI and SDI inputs, multi-view, talkback, DVE, an audio mixer, flash media players and a software control panels for Mac and Windows. This unit is perfect for broadcasters using PTZOptics 3G SDI or HDMI inputs. The purpose of our testing today is to confirm compatibility with our PTZOptics PTZ and ZCam cameras connected via either 3G SDI or HDMI.
Note: The EPTZ ZCam cameras from PTZOptics are not compatible with most Blackmagic Switchers.
When you connect your PTZOptics camera to the ATEM video switcher make sure that you navigate to the settings menu and select the video format that you would like to use. This is done by pressing the menu button and using the dial to find the settings page. Press the set button to enter the settings area and use the wheel to choose "video format." By clicking set again, you will have the option to choose from all of the supported ATEM video resolutions.
Note: The ATEM does not feature an option for 1080p at 60 frames per second. If you would like to use your PTZOptics camera set to 1080p at 60 frames person choose the 1080p 59.94 option in your ATEM.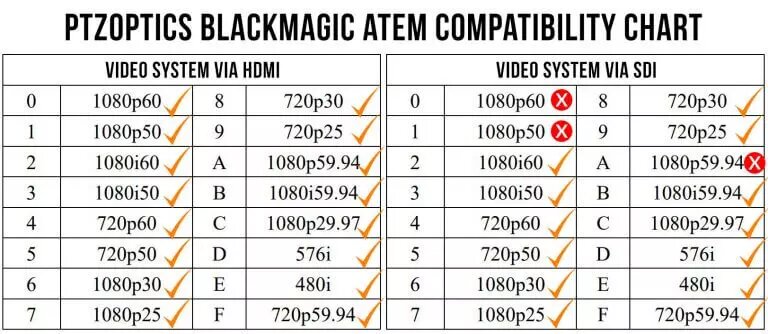 As you can see there is a limitation on supported resolutions when connecting a PTZOptics camera to an ATEM Television Studio HD via SDI. This is because of a compatibility conflict between SDI Level A from PTZOptics cameras and SDI Level B from the Blackmagic ATEM. Therefore 1080p at 60 and 50 frames per second will not work via 3G SDI. 1080p at 59.94 also will not work with the Blackmagic ATEM via 3G SDI. All other supported resolutions have been tested and do work.
PTZOptics Review of Black Magic ATEM
Television Studio Compatibility
In this video PTZOptics reviews compatibility for our camera line with the Black Magic ATEM Studio for HDMI and HD-SDI camera inputs. Learn more at PTZOptics.
PTZOptics Integration with
Black Magic Intensity & Zoom
In this video Andy Chatfield review the integration of PTZOptics cameras with the Black Magic Intensity as a USB input for Zoom Video Conferencing
Integration is key…
This is where PTZOptics shine!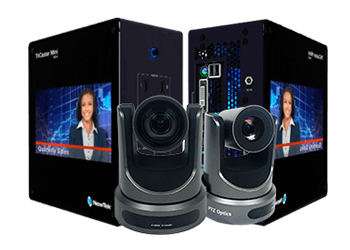 Enter Live Webcasting… Emerge Victorious
Whether broadcasting on location, streaming from a flight case, or driving a big screen from backstage, live event producers need to be able to deliver high-quality, professional results from wherever they are—and get quickly to wherever they're going next. With built-in support for PTZ controls for PTZOptics cameras.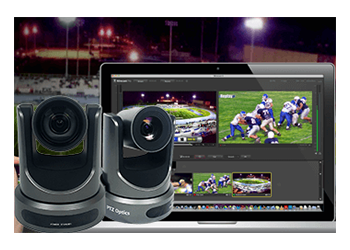 Live stream conferences, concerts, interviews and more. Wirecast provides everything you need to stream professional live events. Add multiple cameras, including iOS devices; create composite shots with graphics and transitions; and live encode and stream to your favorite streaming destination. Plus integrate PTZOptics camera over the network or USB!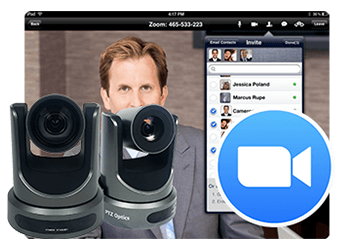 Affordable Web Conferencing
Zoom is one of the most affordable and power online video conferencing services. That's why PTZOptics is giving away a free Zoom Pro license with every camera sold! Check out the far end camera control options using our USB camera models!