Victory House Church Chooses PTZOptics for Live Streaming
Live streaming is an effective way to spread the life-changing message of Jesus beyond the walls of the church. Live stream video is a fantastic service for church members who need to be away due to travel or illness. It is also an amazing evangelism tool that allows potential guests an opportunity to experience your church before visiting in person. For some churches, the idea of starting a live streaming ministry can feel overwhelming. Fortunately, using PTZOptics equipment can reduce complexity and make it easy for any church to get started.
Victory House Church in Northern Virginia is on a mission to spread the message of Jesus. To spread that message even further, the church saw the importance of sharing their services via live stream. To make this as impactful as possible, Pastor Nick Koopalethes made the decision to use a system from PTZOptics. A creator himself with over 100 videos posted to YouTube, Pastor Koopalethes understands the importance of capturing and sharing the highest quality videos and doing it in the most efficient way possible. He chose PTZOptics for three reasons.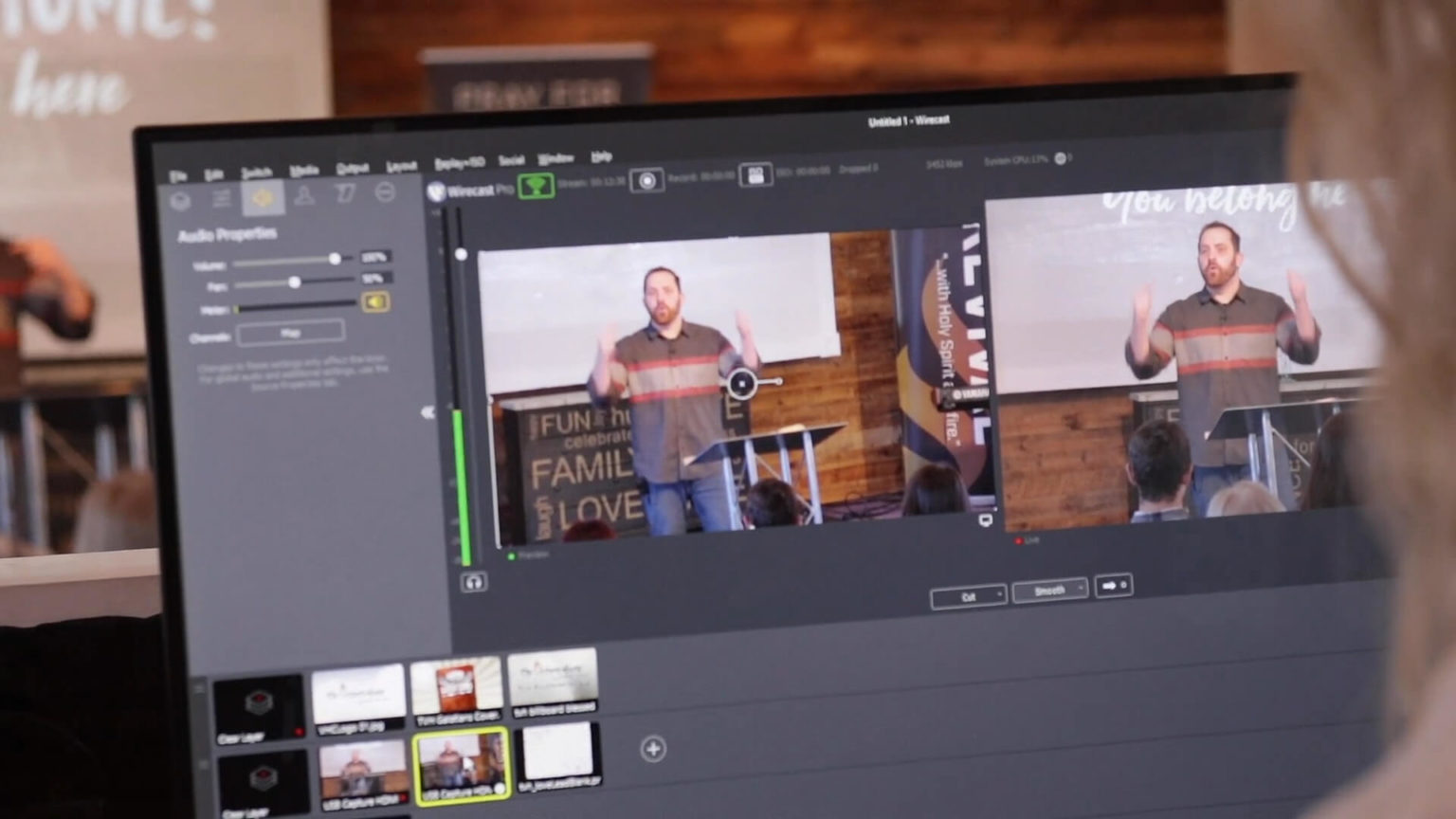 Recruiting, training, and retaining volunteers is a challenge, no matter the size of the church. This is especially true in more technical ministry roles like video and live streaming. With a PTZOptics system, one volunteer can control up to four cameras from a central location, significantly reducing the amount of training and personnel needed.
When sharing such an important message through live streaming, the quality of the video image is an essential consideration. Crisp, clear video can enhance the delivery of the message. Low-quality images, on the other hand, can distract from the message and cause viewers to turn off the stream. PTZOptics cameras offer broadcast-quality video as opposed to some others that may look like webcams or show the service through a fisheye lens. They also come with 12X, 20X, and 30X optical zoom, which means high-quality close-ups even from a distance.
3. Installation Flexibility
Some live stream video installations require a lot of space for cameras. Often they need to be positioned within the worship space reducing the seating room and causing distractions. PTZOptics cameras can go nearly anywhere. They can be mounted on a tripod, a shelf, a wall, and even on the ceiling. Installation is made even easier with innovative cabling options like the ability to stream video, control the camera, and also provide power over one ethernet cable.