The Virtual Ticket Book Review
The Virtual Ticket book is for those people who want to plan their event and want to diversify their revenue streams. Virtual ticket sales are one of the ways to market your event online. No matter, you are a sports team, a garage band, a non-profit organization, a business. This book has all the answers you need to organize an event and sale your virtual tickets. First, you need to understand what is a virtual ticket and how it can benefit you?
Who Is the Author?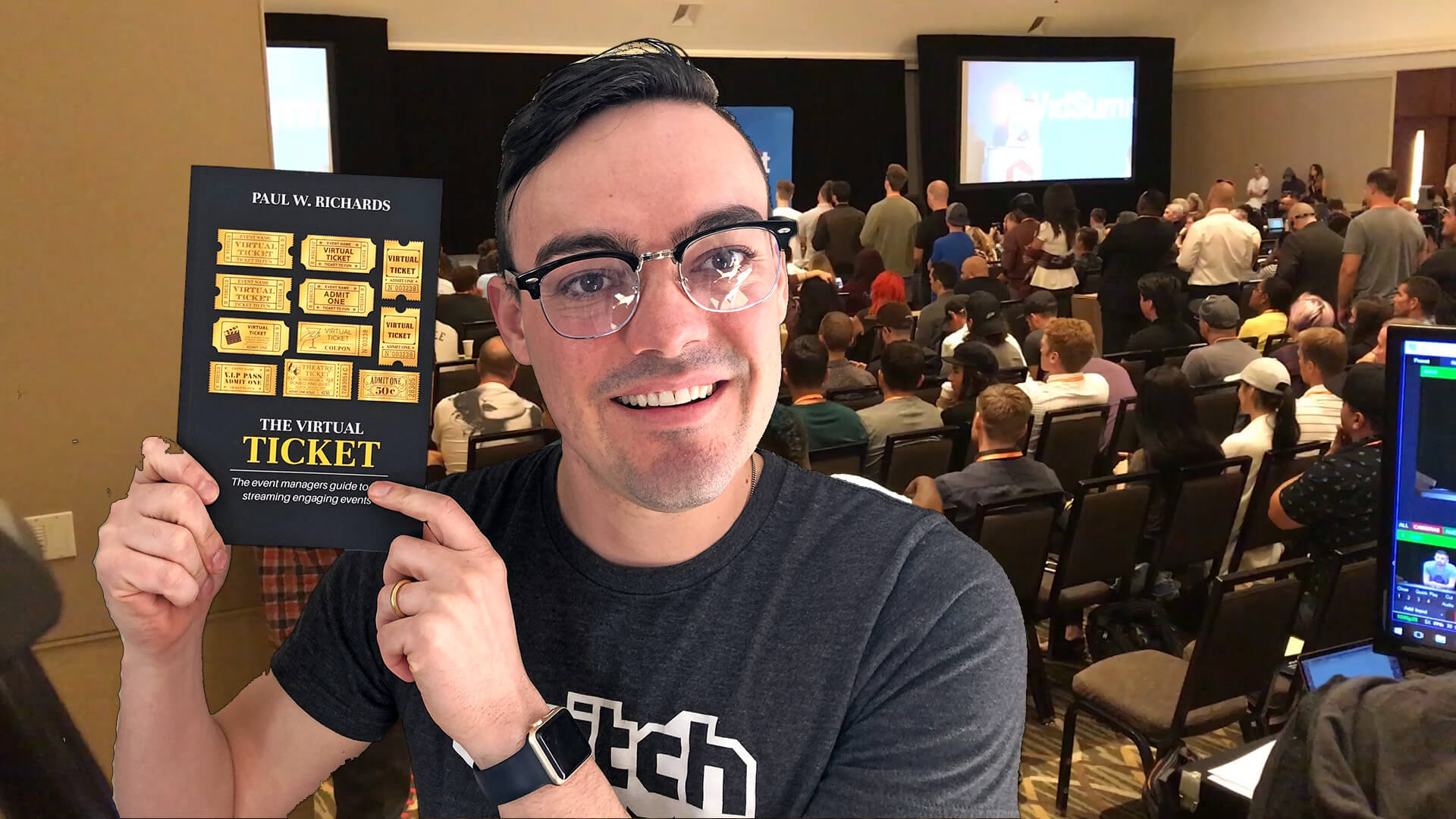 The author of the virtual ticket book is Paul Richards. Paul is the chief streaming officer for the StreamGeeks. He has lots of experience in hosting virtual events. He wrote this book to help the other event planners to host a successful event that will the audience come back for more. It has also explained in the book about the digital experience economy in the book how you can encourage the online community to be a part of modern consumer behavior. The things he has written in the book are from his years of experience.
What is Virtual Ticket
I hope you know about live video streaming, which has made it more accessible for people to host a virtual event without geographical constraints. A virtual function can be anything and just like any event you join. But sometimes, it is impossible to attend an event because people are far away. The tips in the Virtual ticket book explains all the instructions that you need to host your event successfully.
Moreover, you can increase your revenue by inviting people around the world because the people did not need to physically present in the event. They can attend your event from the comfort of their home through live streaming.
Important Aspects of The Book
To build a strong demographic profile, you need to understand your audience. The book includes all the details like how to understand your audience and how to find their interests.
Like any other event, there are various formats to choose from. For example, your event could be a seminar where a person talks on the stage, or it could be a workshop. You need to provide a unique experience that your audience like. You may need the help of a designer to create a storyboard for you.
Third, this book helps you in choosing the live streaming services for your event. There are lots of functions, but which one best suit your needs? You will find the answer in the book, which is a good thing because most of the event planner find it challenging to choose a service.
The fourth good aspect is that the book explains about choosing a speaker for your event. It provides detail instructions on how to select a speaker and what will best work for your remote audience. Furthermore, answering all the questions related to the designated person such will he or she will be able to speak and respond to questions. To make your event successful, you need a host who can respond to the questions.
Hosting an event is one thing, but now you need to market your event how you can market your event to increase the sales of your virtual tickets. The virtual ticket Book explains all the marketing strategies that you can use to sell more tickets and to reach more people around the world. It explains all the possible marketing platforms such as paid-advertisement, social media etc.
Another thing that bothers event planners is to choose a venue. Well, this book also covers the aspect of the site. Virtual events are somehow different than usual events. That is why; you need to choose a venue where you can live stream the event without any problem. The book also explains how to select a site and things that you need to keep in mind while choosing a venue.
If you are going to target people from around the globe? Then choosing a specific time and date is essential. What day of the week and what time will be suitable for your event? The book covers all the issues related to choosing the date and time of the event.
In short, there is nothing that the virtual ticket book does not cover. It will be your comprehensive guide for planning an event, choosing a platform, selecting a venue, selecting a host, choosing date and time. It will guide you through the whole process to make your event a success.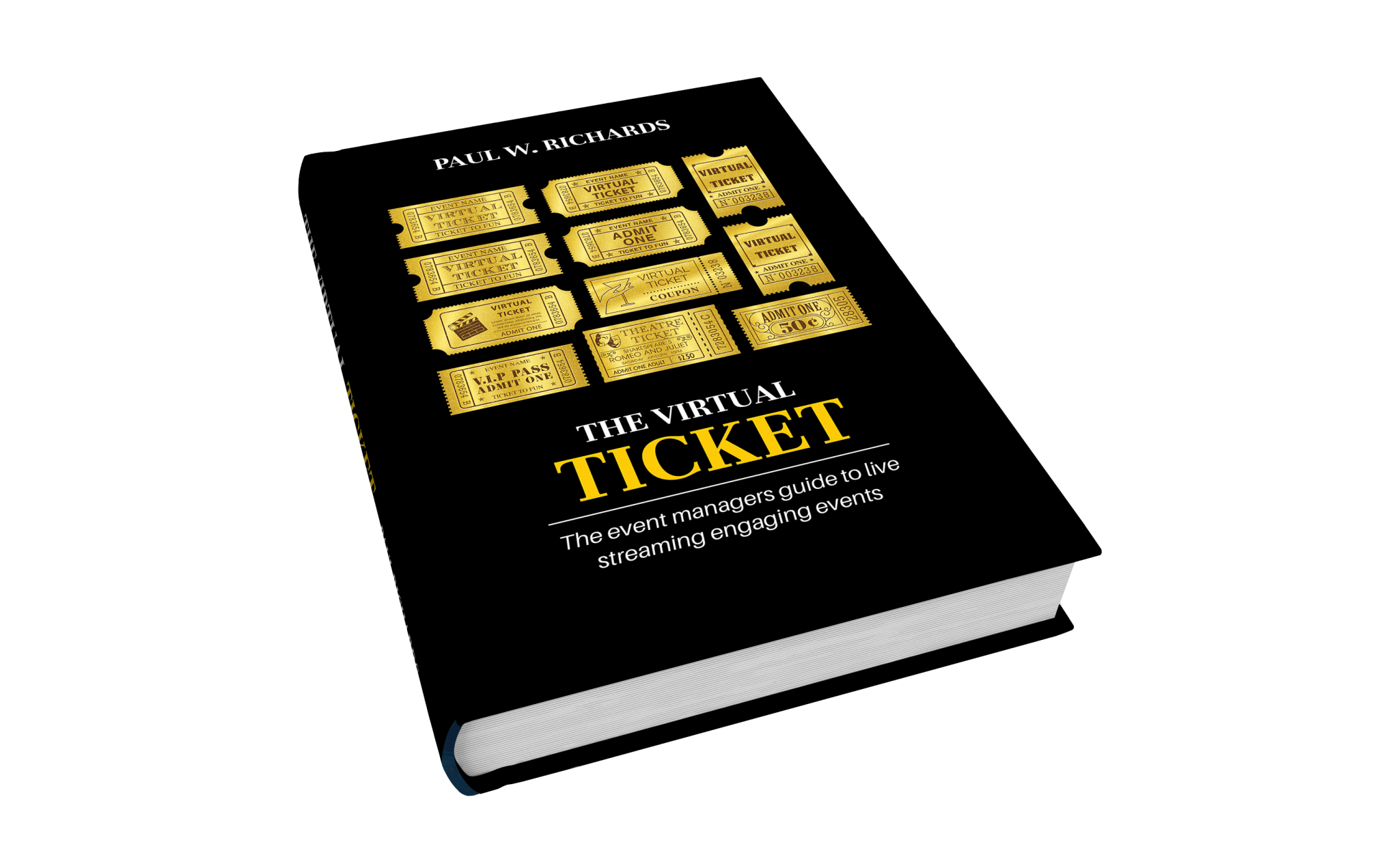 Conclusion
We know that our society is changing in the 21st century. We are focusing more on digital products than the traditional ones. This book is for everyone who wants to host next-level engaging experience for the online attendees. Furthermore, the book includes all the innovative case studies from the event planners. These event planners are focusing on diversifying their revenue stream with virtual ticket sales. No matter what type of event you are going to host, whether it is a business event or a sports event. The book includes all the things that you need to host a live stream event that keeps your audience engaged. The option of a virtual ticket can help increase your profits. Because this option allows you to target a global audience by using new broadcasting tools that are now available.
The case studies shared in the virtual ticket book explains all the aspects of hosting an event like choosing a platform, venue, event host, marketing etc. The author has shared all the effective strategies for transporting audiences into experiences. In this book, he has explained a detailed outline of how you can add virtual ticket options to your marketing plan. It will help event planners like you to budget the upcoming events. The book has written in an easy to understand manner. Most of the readers are not familiar with live streaming, influencer marketing, and online community building. The author encourages you to understand the new consumer behavior and add this to your revenue streams. If you want to sell the virtual access to your event, then this is the book you need.
This book is available for free at http://143.198.120.149/virtual-tickets