Roland's 4K video switcher supports PTZ camera controls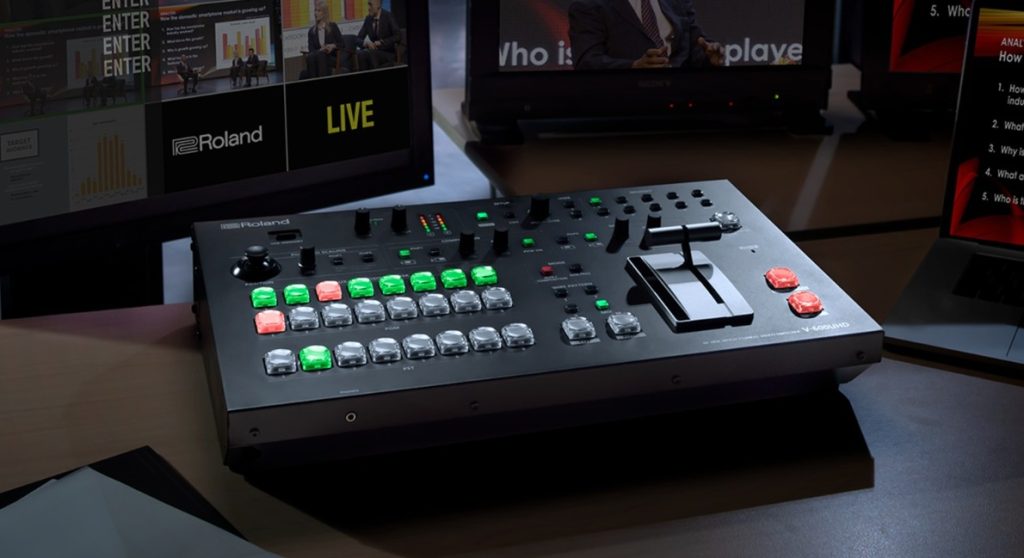 The Roland V-600UHD 4K HDR Multi-Format Video Switcher is an ideal choice for those looking to create high quality video productions. It features four HDMI 2.0 and two 12G SDI inputs, perfect for events needing several computer and video playback sources complete with IMAG camera support. What sets the V-600UHD apart from other switchers is its ability to control PTZOptics cameras, allowing you to easily adjust the angle of your shots without having to manually move the camera itself. With its intuitive user interface, it's easy to switch between different sources quickly and seamlessly, making it a great choice for any live event or production.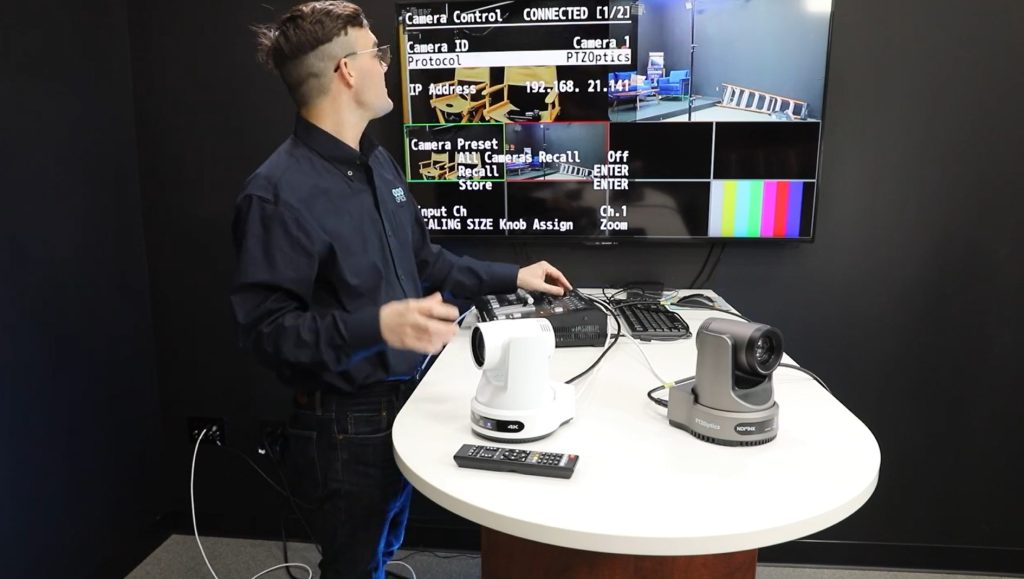 How the PTZ Camera Controls Work
Working with 4K video on a computer system can be challenging, as it requires an extensive amount of time and resources to convert the video correctly. However, with the Roland V-600UHD hardware video switcher, you can easily manage 4K video productions without the hassle of conversions. The V-600UHD features four HDMI 2.0 and two 12G SDI inputs that allow you to quickly switch between multiple sources of video playback sources. It also supports IMAG camera support which makes it simple to switch between camera angles when needed. The switcher also offers options for scaling, test patterns and more making it an excellent solution for any professional 4K video production or broadcast situation.
Having PTZ cameras during a video production can be incredibly valuable as they are able to capture different areas of the scene without having to physically move the camera. This gives you more control over angles and shots, allowing you to get creative with your productions. Additionally, PTZ cameras can be set up remotely and controlled from a distance, making it a great choice for live broadcasting or streaming events. With the Roland V-600UHD switcher, you have the ability to control PTZOptics cameras from one single source, allowing for quick and easy switching between different camera angles without any hassle.
Camera Controls in the Roland V-600UHD
The ability to control multiple PTZ cameras simultaneously with the Roland V-600UHD switcher is incredibly beneficial, especially when you do not have camera operators. This allows you to set up scenes with multiple cameras moving to the same location in a coordinated manner, creating dynamic and interesting shots that can be used for live broadcasting or streaming events. Additionally, through the use of presets and macros, it is easy to automate complex movements and transitions between different shots without having to make any manual adjustments. This makes it possible to create professional-looking video productions even if you don't have an operator on hand.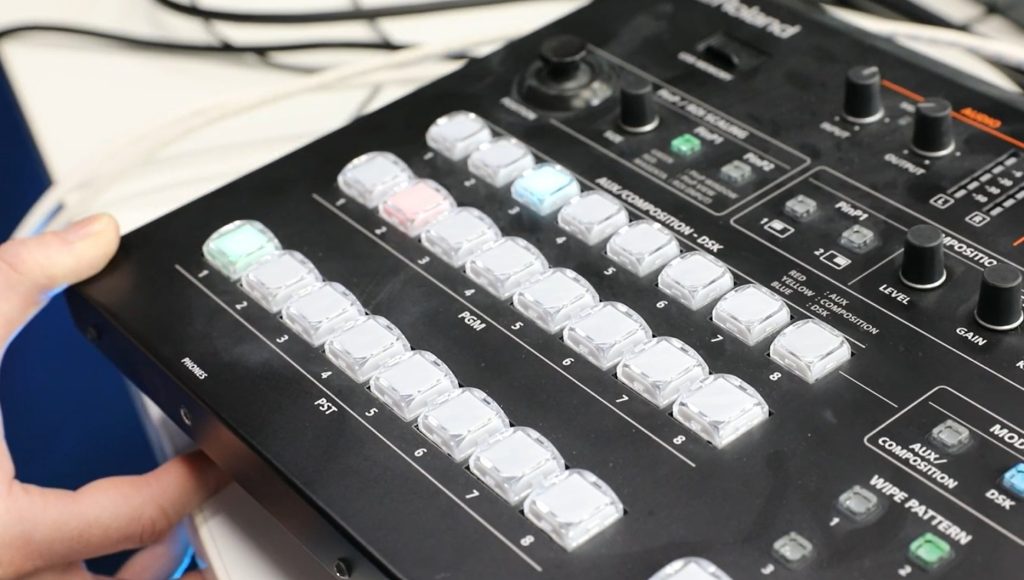 When you are setting up your Roland switcher to control PTZOptics cameras follow these simple steps.
Connect your Roland video switcher to the network.
Connect your PTZOptics cameras to the network.
Enter your PTZOptics camera IP address information into the video switcher menu under "Camera Controls."
Save PTZ presets to your PTZOptics camera. 
Hold down the DSK button to enable PTZ preset recall mode.
Recall your PTZ camera presets with the Roland video switcher buttons.