Our Preferred Network Switch Provider
Optimize your video over IP experience with PTZOptics cameras and NETGEAR's M4250 series 8 Port POE Switch
PTZOptics is proud to partner with NETGEAR to create powerful video over IP solutions. With NETGEAR's trusted name and versatile options, PTZOptics is happy to recommend NETGEAR for your IP workflow.
Designed with input from industry professionals, the GSM4212P is engineered for 1G AV over IP. Enjoy rear-facing ports that ensure a clean integration in AV racks, and specific NDI® profiles for complete NDI® compatibility. A perfect selection for PTZOptics NDI® and IP options.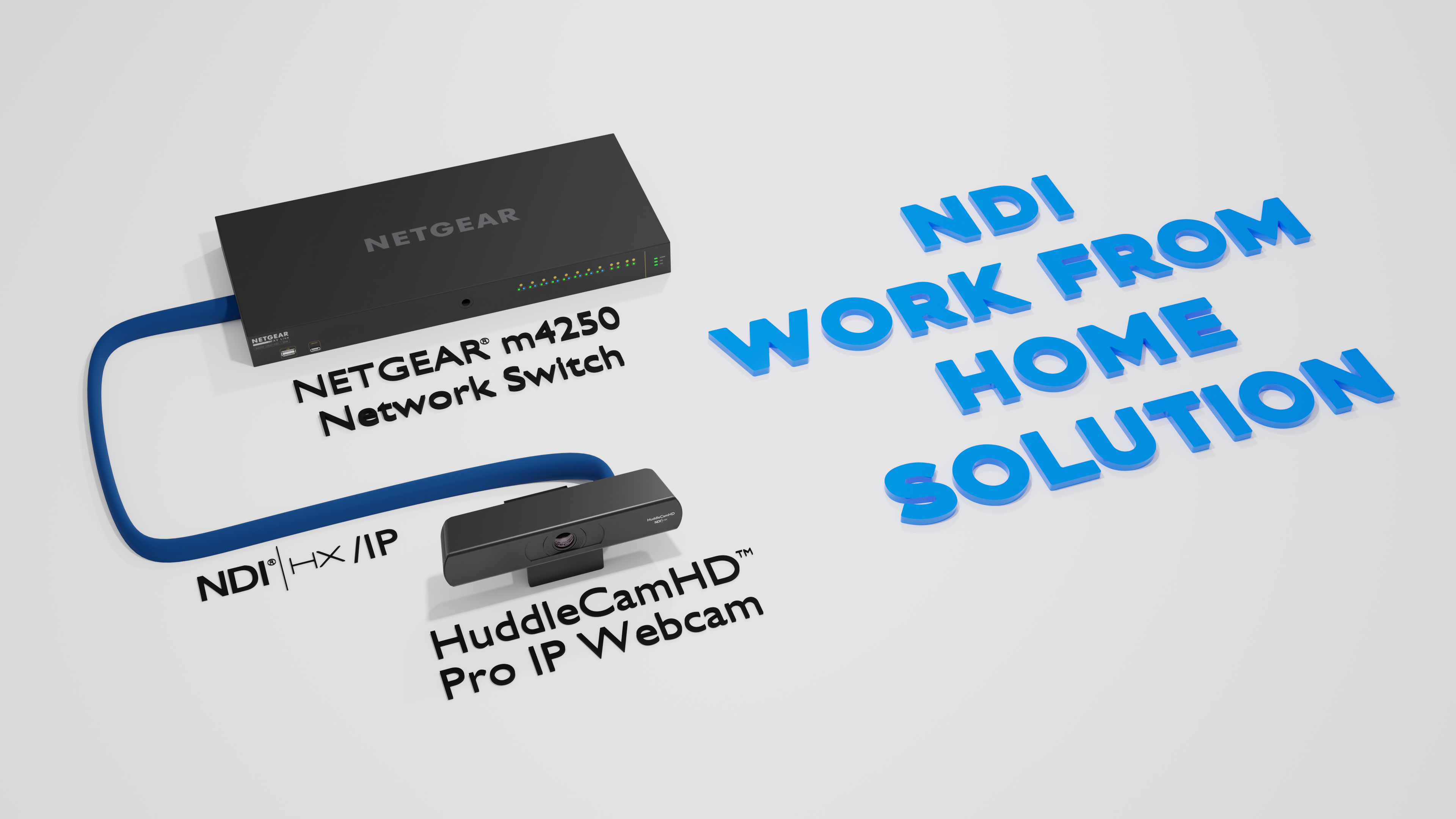 The HuddleCam Pro IP Webcam with NDI®|HX is the perfect choice for a smaller setup and a portable solution, still offering the IP connectivity and electronic pan-tilt-zoom flexibility. Pair with your laptop or PC to meet, stream, and record.
For those seeking a professional small-medium sized studio setup, pair 2 PTZOptics 20X NDI®|HX Cameras and an EPTZ ZCam for a three camera setup. Consider adding the PT-JOY-G4 for control over IP as well.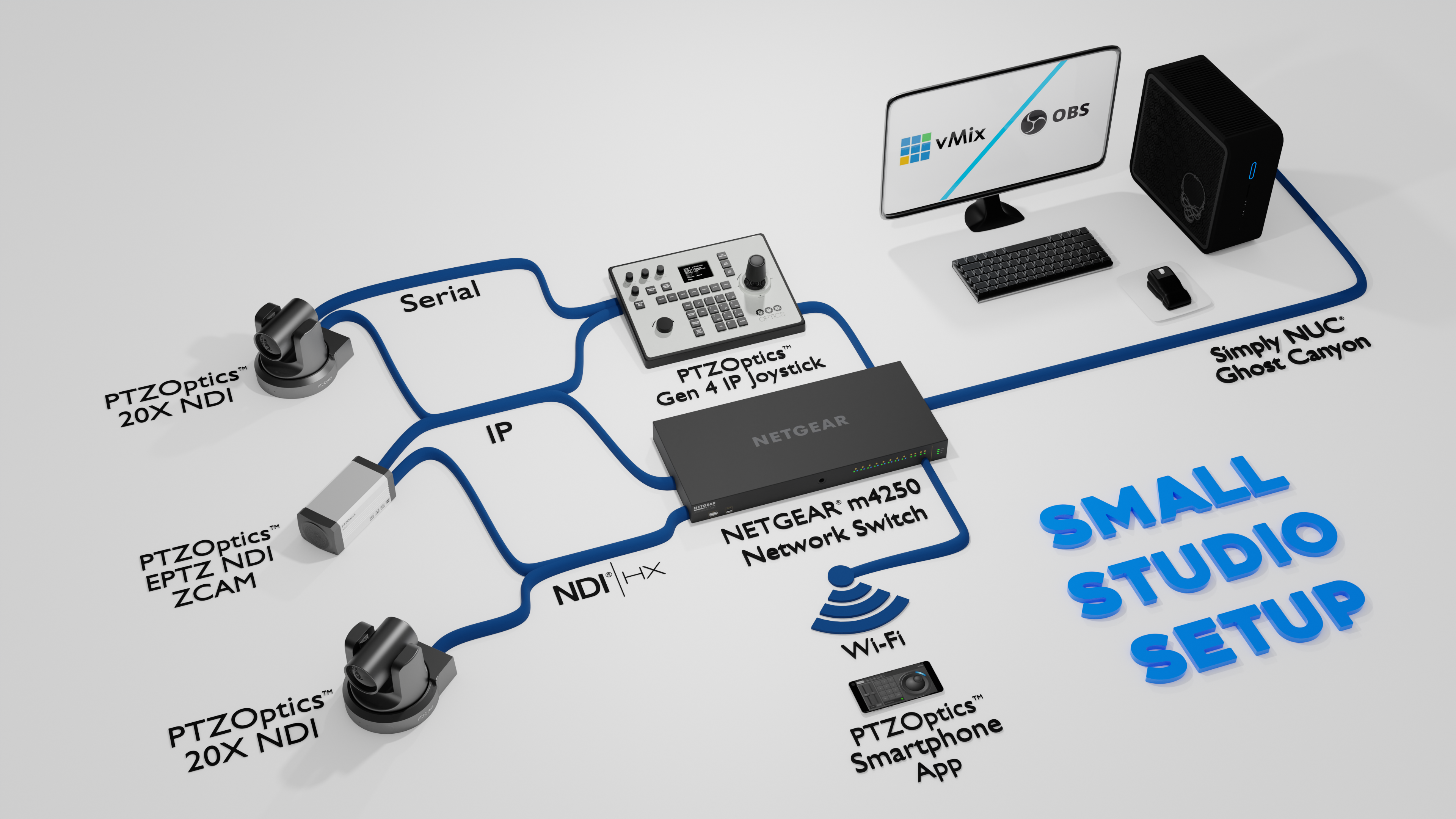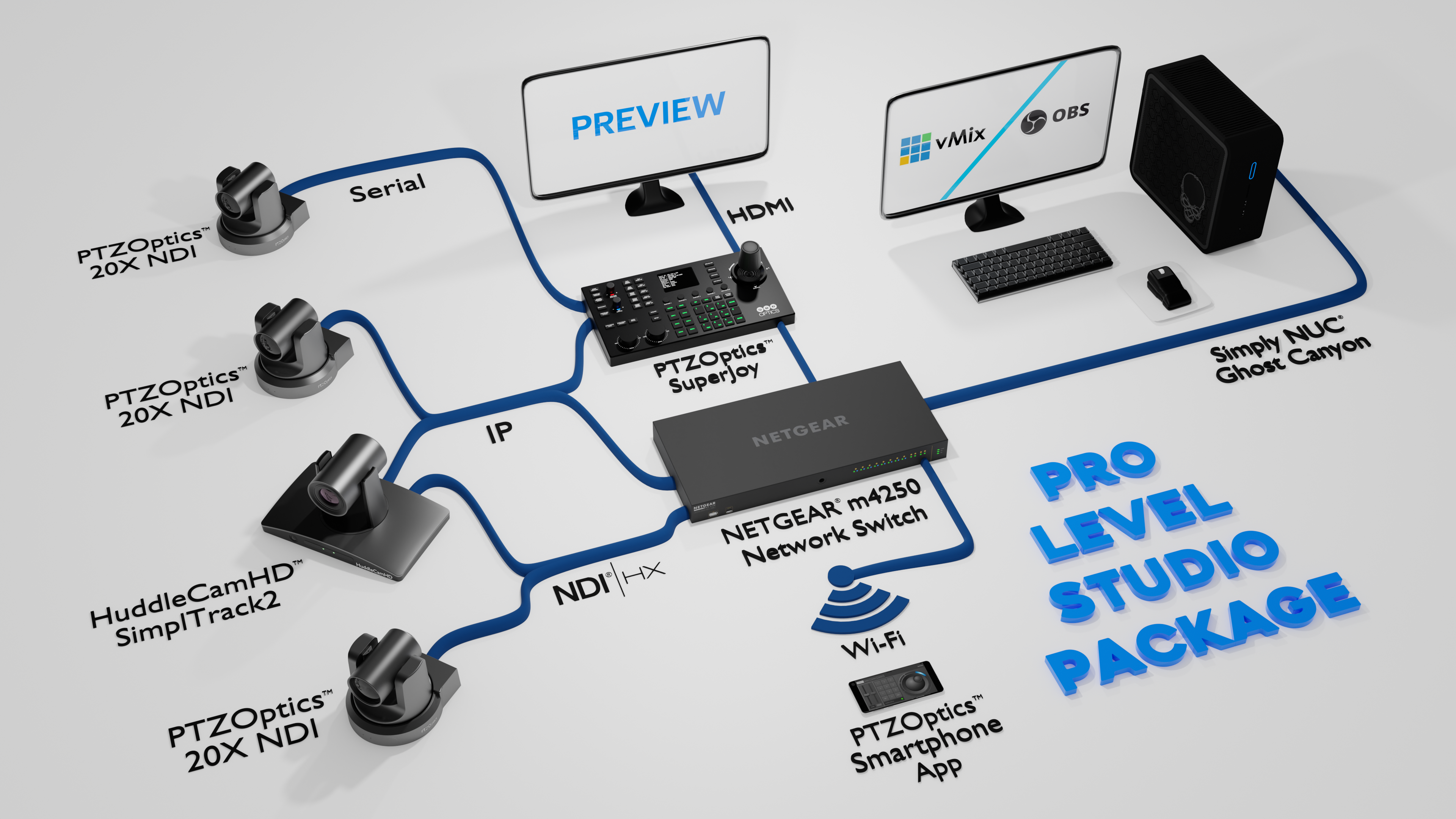 Looking for an auto tracking solution? Consider the SimplTrack2 with NDI® combined with 3 PTZOptics 20X NDI®|HX cameras, all controlled with the SuperJoy controller.
Interested in purchasing these items together? Get in touch with a shared reseller today.