Distance Learning & Lecture Capture at USC
"We're flipping the classroom, one recording at a time," this is the motto of the Soto Studio run by Gary San Angel inside the University of Southern California's Keck School of Medicine. The flipped classroom is a highly regarded educational strategy for delivering interactive media into a blended learning environment. The studio is often used to produce high-quality recordings for professors who are preparing to deliver portions of their curriculum through online learning courses. The idea of the flipped classroom is to essentially bring the homework into the classroom and make learning via online tools the homework.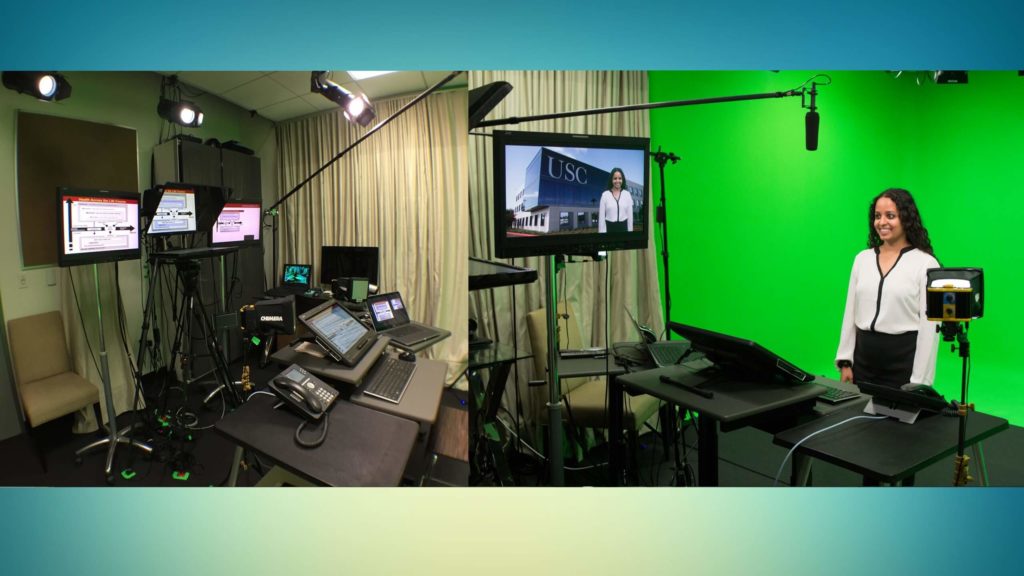 As you can imagine, the need for lecture capture solutions has also grown outside the studio space and Gary often works with teachers in classroom and auditorium environments. Using the remotely controllable PTZOptics NDI® cameras, Gary has developed a functional plan to extend the school's capabilities.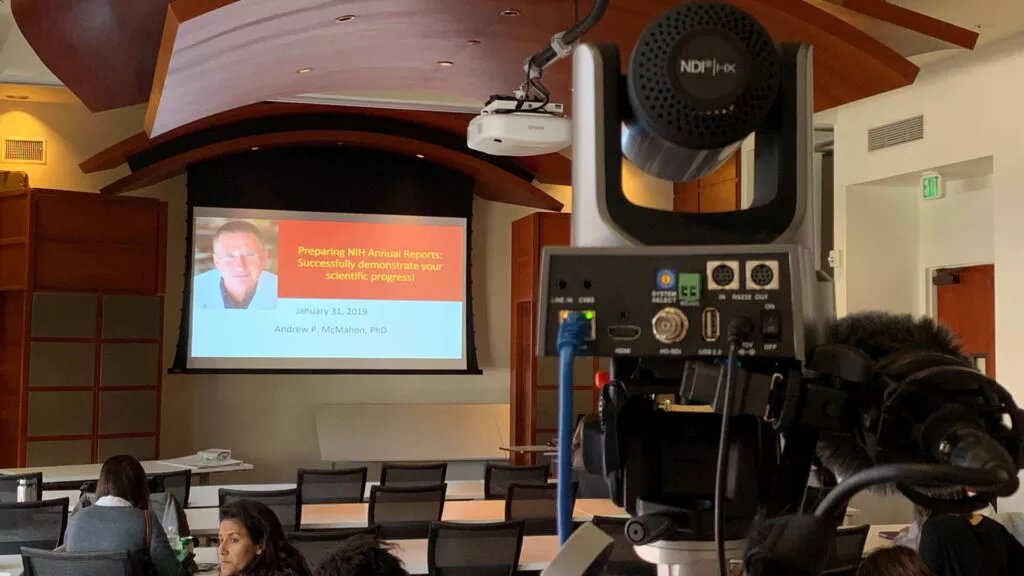 Working with the school's information technology department, Gary has secured a static IP address on the university's extensive network for the PTZOptics camera. This allows Gary to easily send out the camera to any location on the school's network and record a lecture. Gary pairs the PTZOptics camera with a small audio mixer used to capture audio. Sometimes the audio mixer features a directional microphone, and other times Gary uses a wireless lapel. Either way, Gary is able to record broadcast-quality 1080p video connecting the PTZOptics camera using NDI® with Wirecast. Inside Wirecast, Gary is able to monitor the presentation and set up multiple camera presets. Gary has also used the NDI® scan converter to capture videos from PowerPoint presentations to be included in each recorded lecture. Wirecast provides video mixing capabilities to set up picture-in-picture layouts.