How to Display Lyrics on Your Camera Feeds in Church and Live Streams
In this video, we are going to demonstrate how you can overlay lyrics and scripture onto your videos in church. We will be using EasyWorship and the NDI output functionality to pull this video into our live streaming software vMix, but we will also be showing how this can work with OBS which is a popular free live streaming software.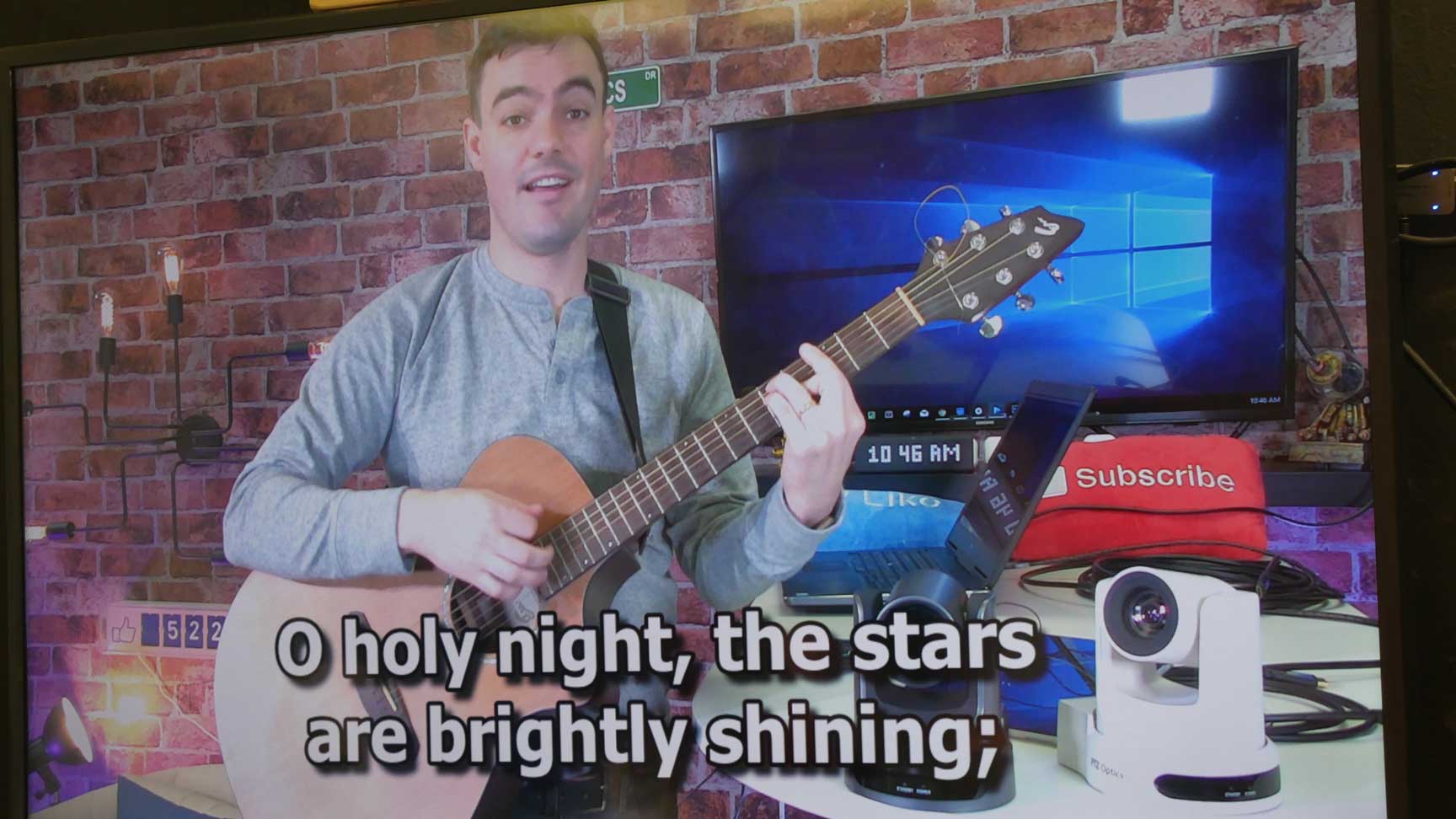 There are actually two ways to use EasyWorship to bring in your lyrics and scripture into your live streaming software and/or projected media in your church.
EasyWorship NDI Setup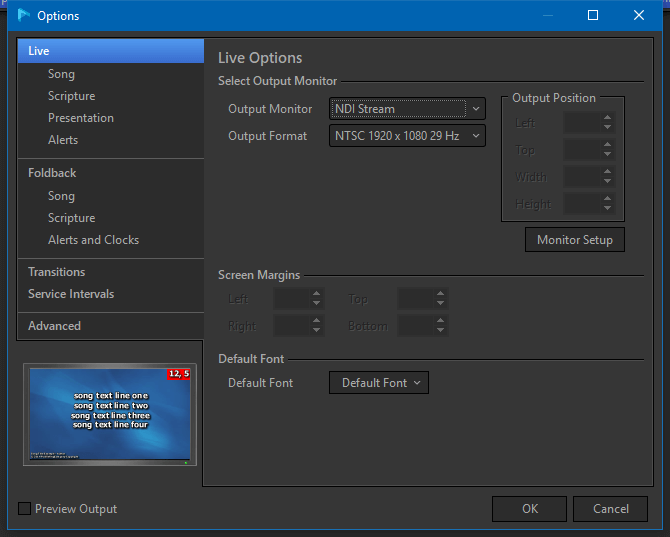 The first way is to bring in an NDI camera feed directly into EasyWorship using the feed editor. In this way, you can use your PTZOptics NDI cameras as the background of your lyrics and send the entire video feed and lyrics into any software that supports NDI. We have a really nice video available reviewing this feature already available on YouTube so today we will be showing off another potentially more flexible way of overlaying your lyrics and scripture using the NDI output of EasyWorship and pulling that alpha channel video feed directly into your favorite live streaming software that supports NDI.
Let's demonstrate how this can be done first in OBS. This same approach will work with Wirecast, xSplit, vMix and other streaming software that supports NDI. So the first thing we need to do is set up our video output from EasyWorship to be NDI. Once this is done, any slide that we are displaying in EasyWorship will be available in our video production software. Let's show how we can add this NDI input into OBS. Let's click the plus button in OBS to add the EasyWorship NDI slides as an overlay onto our video. Here we can add a name for our input and transition our lyrics on and off our video stream as required.
From here we simply need someone to manage when we want the lyrics to be displayed. So we will simply click the "Go Live" button inside EasyWorship for each slide as it goes along with the lyrics of our songs.
Now let's test it out and see how well we can do!