Learn how Dante AV is transforming audio/video over IP
Flexible, Scalable and Intuitive
Traditional point-to-point AV signal paths designed with HDMI, SDI, and even XLR cabling can be limiting in today's modern landscape. Dante delivers a complete AV solution that is powerful, intuitive, and cost-effective by leveraging the power of IP video. The result? Greater flexibility and scalability for your AV networks, whether you're working in education, live events, broadcast, or commercial/ProAV.
Master Your Network with Dante Software Suites
Manage, control, and innovate with Dante's suite of management tools: Dante Controller, Dante Domain Manager, and Dante Studio.
Your one-stop-shop for routing and configuring your Dante devices
With Dante Controller, you can route your audio and video services anywhere you need them on your network with ease. This free software offers automatic device discovery, customizable device names and parameters, view device-level latency, and much more. Using Dante, PTZOptics Link 4K cameras can be routed to any Dante receiver to be shown on a display or connected to software such as vMix, OBS, Microsoft Teams or Zoom with minimal latency.
Monitor and manage your AV devices in real-time
Set up your Dante AV devices for continuous monitoring, instant alerts, device management, user access control, audit logs, and multi-subnet support. Empower your AV support system with the tools you need to grow your AV systems intelligently.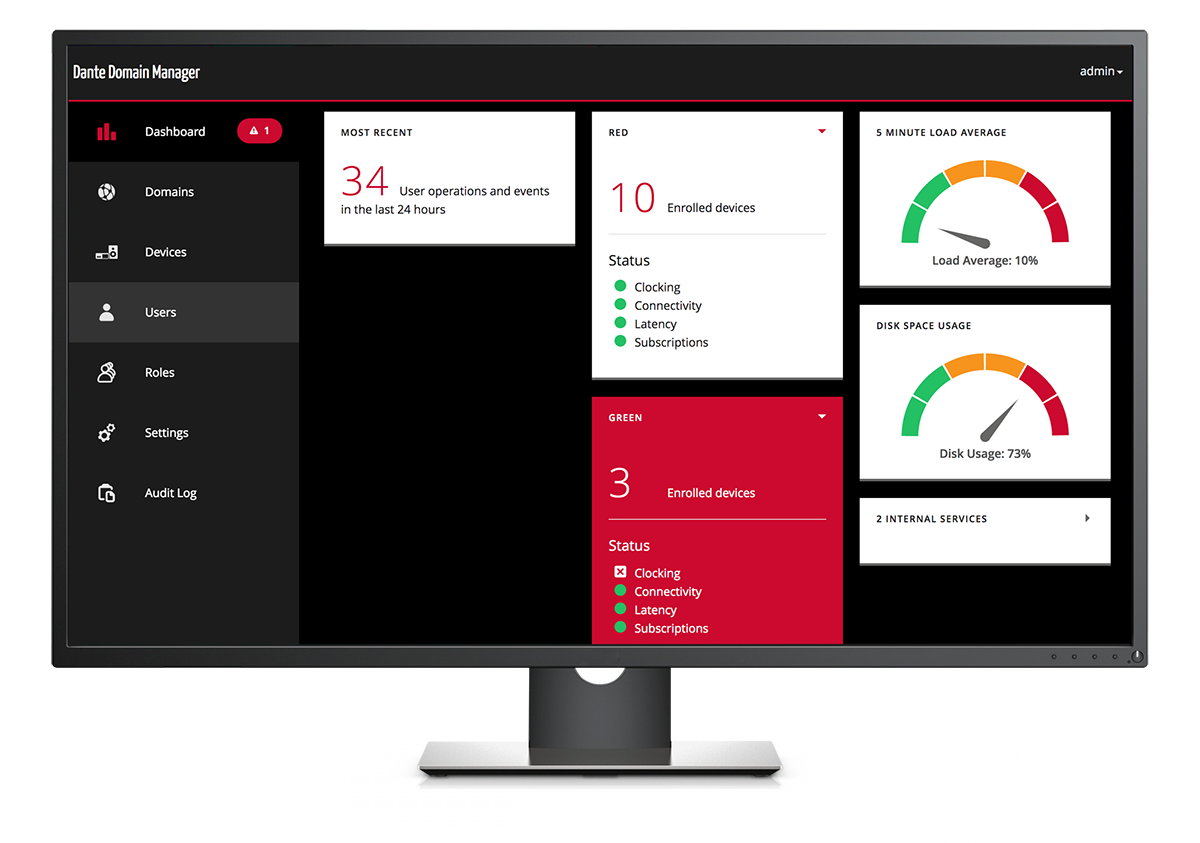 Make the most of your network
Dante Studio is a software suite that includes Dante Video Receiver (RX), Video Transmitter (TX), and Video Viewer. Use it for conferencing, lecture capture, live streaming, recording events, digital signage, and much more.
PTZOptics Link 4K Cameras with Dante AV-H
The Perfect Pairing for Streamlined AVoIP Workflows
With Dante AV-H and the PTZOptics Link 4K, get ready to unlock a whole new level of flexibility. Using popular H.264/H.265 video compression standards, Dante AV-H delivers up to 4Kp60fps 4:2:0 video resolution and 8 channels of software Dante audio with significantly lower bandwidth and processing power requirements.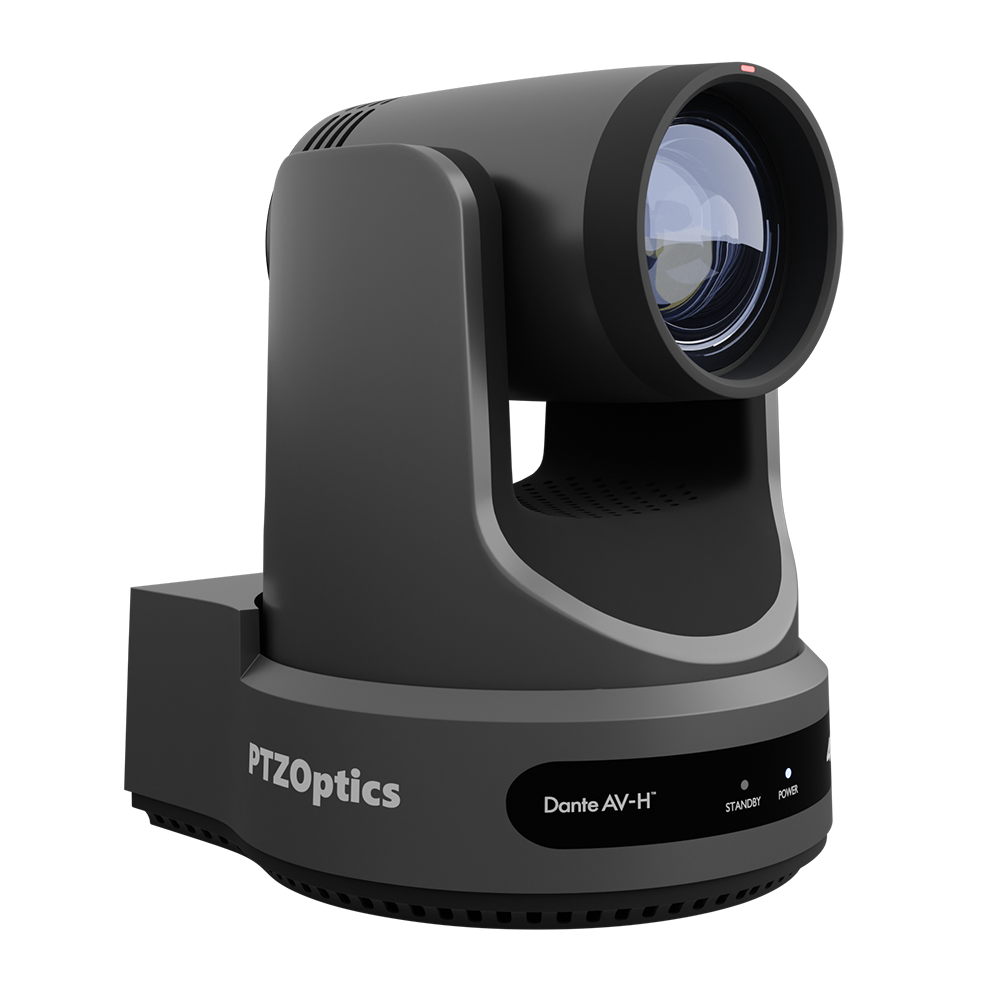 Seamless Integration and Powerful Performance
The PTZOptics Link 4K camera is more than just a PTZ camera – it's the key to upgrading your AVoIP workflows with the power of Dante. With support for 4K up to 60fps, the PTZOptics Link 4K camera delivers exceptional image quality. Add in HDMI, SDI, USB, and Dante AV-H connectivity, and you have a suite of tools that's ready for just about anything.
Experience the power, simplicity, and scalability of the PTZOptics Link 4K camera with Dante. Get ready to revolutionize your AV workflows and create better, more immersive experiences for your audience.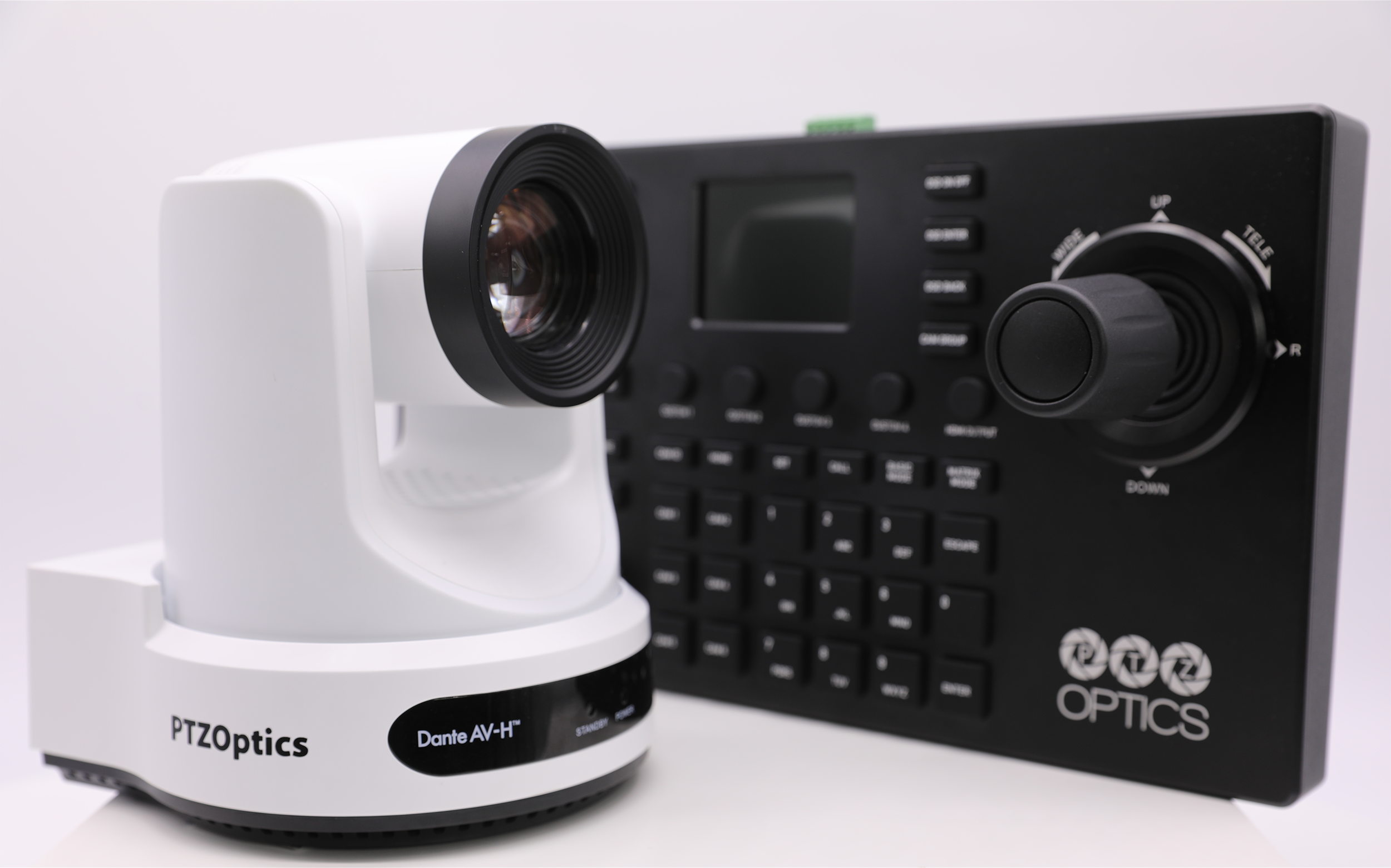 Schedule a Dante Video Strategy Meeting Today!