Helping Your Church Live Stream…
Just got a whole lot easier

We are happy to ship a
book directly to your church.
Just fill out the form below.



Download the PDF version for free!
Fill out the form below to get the PDF version of Helping Your Church Live Stream
New Guide for Live Streaming to Senior Living Centers is Now Included!
Download the book here!
A Guide for Pastors, Volunteers and Church Media Professionals
Increase Digital Donations
91%
Grow Your Church's Online Presence
96%
Reach Shut-ins, Home Bound Parishioners
92%
Included online learning course
100%
Kindle, Paperback and Audible
100%
Enhance your learning with an included online training course!
Enroll in our included online training course!
Helping Your Church Live Stream 2.0 is a completely updated online training course designed for any volunteer or church media professional. This course helps bolster your church video production program's "Champions" and help bring your church into the next generation of live streaming.
Take what your reading to the next level with an included training course designed specifically around the book! Join over 3,500 churches who are already taking this course
Learning units include:
Accepting digital donations
Live streaming industry overview
Working with volunteers
AV technology basics
A real life case study
Tuning your gear for the church
IP based video production basics
Learn with the StreamGeeks Live Each Week!
Join our Churches That Live Stream Facebook Group and Learn with Paul & Tess
The StreamGeeks go live every Monday at 11AM PST 2PM EST. We are here to answer your questions about live streaming.
Join the live chatroom and get real time responses
Join over 1,000 other church media professionals
See what other churches are doing for live streaming
Get answers to technical questions for like minded individuals
See pictures from churches are the world
Join in on free giveaways!
JOIN THE GROUP
Live Streaming Resources
Helping Your Church Live Stream
Helping Your Church Live Stream just got a whole lot easier! A Guide for Pastors, Volunteers and Church Media Professionals with an included online course.
Esports in Education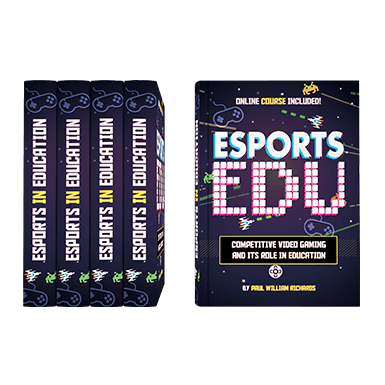 Exploring Educational Value in Esports Clubs, Tournaments and Live Video Productions. Written for students, parents, and educators who want to explore the intersection between esports and education.
The Virtual Ticket
The Virtual Ticket is for anyone who wants to host next-level engaging experiences for online attendees. This book is full of detailed case studies from innovative event planners who are diversifying their revenue streams with virtual ticket sales.
The Unofficial Guide to OBS
Open Broadcaster Software is the world's most popular live streaming software. Download this guide book for free and take the included online course as well. This is a straight-foward guide start from the basics of OBS and going all the way up to advanced techniques like NDI and PTZ control.