Over the past several years, the StreamGeeks have built a community through our live streams and educational events. Now, we're excited to offer monthly office hours from our live streaming studio!
Join us for this private, on-going educational opportunity, where we'll showcase some of the latest video production and live streaming technologies.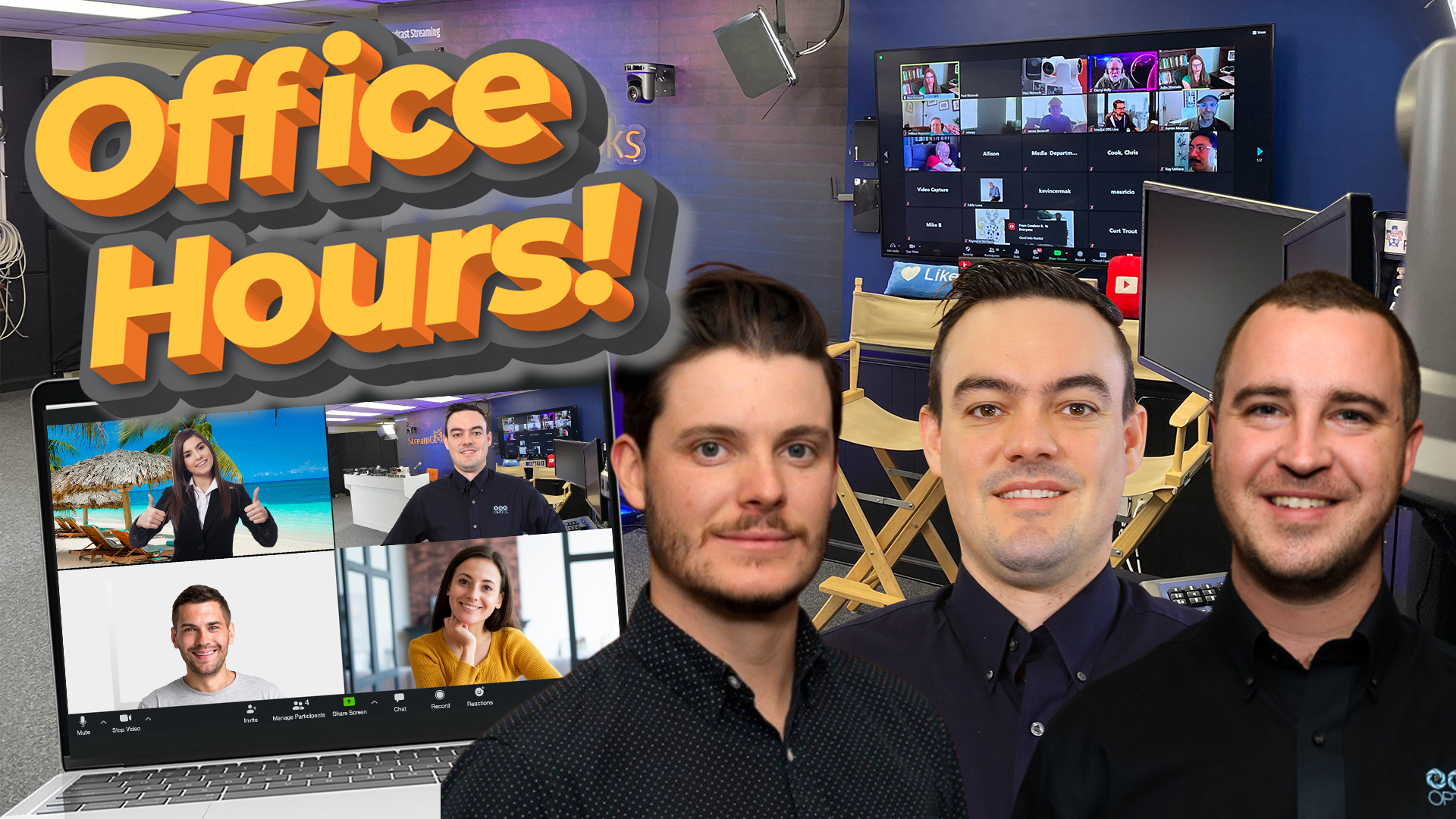 When: The 1st and 3rd Tuesday of every month at 1PM EST / 10AM PST.
Why: For those interested in video production and live streaming technologies to ask questions, see products, keep up with industry trends, and collaborate with peers.
Who: Paul Richards and other StreamGeeks. Paul is the author of several books about video production and live streaming technologies. He and his team can share their knowledge to help you with your next project.
Feel free to invite your coworkers or other industry professionals to this one-hour Zoom meeting by filling out the form below.
Get ideas by browsing solutions from PTZOptics and HuddleCamHD. We'll also be showing you some of our favorite products, manufactured by the biggest names in the industry.
Note: We are currently limiting Office Hours to 25 meeting participants per session. If you do not receive an invite for your preferred Tuesday, you should receive an invite for an upcoming session.
Sign Up to Receive a Zoom Invitation to Office Hours!