Hello PTZOptics followers!
As you may have seen we have recently produced various case studies and room configurations for the healthcare market due to huge demand from the ATA (American TeleMedicine Association) show this year in Washington, DC. So many TeleMedicine professionals are looking for high quality video conferencing camera that has the video outputs to support both video conferencing software over USB and HDMI for HD video recording. IP streaming and IP control are also becoming more popular and in order future proof a telemedicine investment many company's are putting together mobile cart configurations like the one below.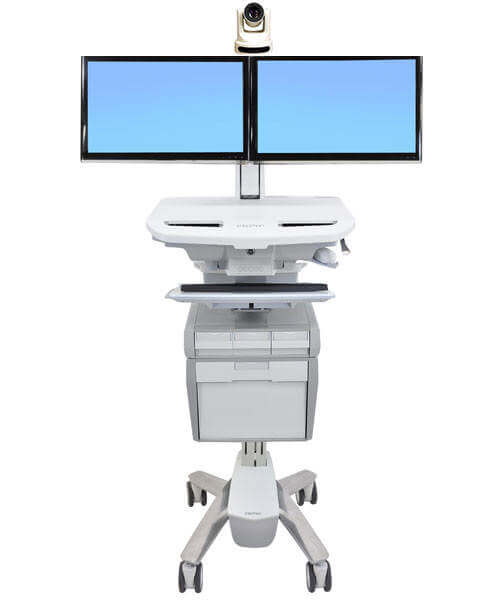 This configuration uses the PTZOptics 20X-USB in white as the camera for connection. In this application we can use the camera to feed a conferencing telemedicine software and have one monitor with a full 1920x1080p resolution image from the camera. Doctors can also take control of the camera remotely using our IP control software (5 ways to gain far end camera control outside your network) or securely using a software like VSee which is HIPAA compliant.