Introducing the SimplTrack Family
The SimplTrack2 offers a higher level of customization and ability to configure the tracking of its camera to perform in environments where a greater attention to detail is needed. It's able to accomplish this using the reference camera, highlighted tracking zone and blocking zones. The ideal use cases for this camera are higher education lecture halls, production venues, and house of worship.
The SimplTrack Lite offers a more simplified approach and can be installed and operational without any software configuration. This makes it more appealing to those wanting to use it in smaller lecture spaces with fewer environmental influences, one man band operations, and smaller presentation spaces.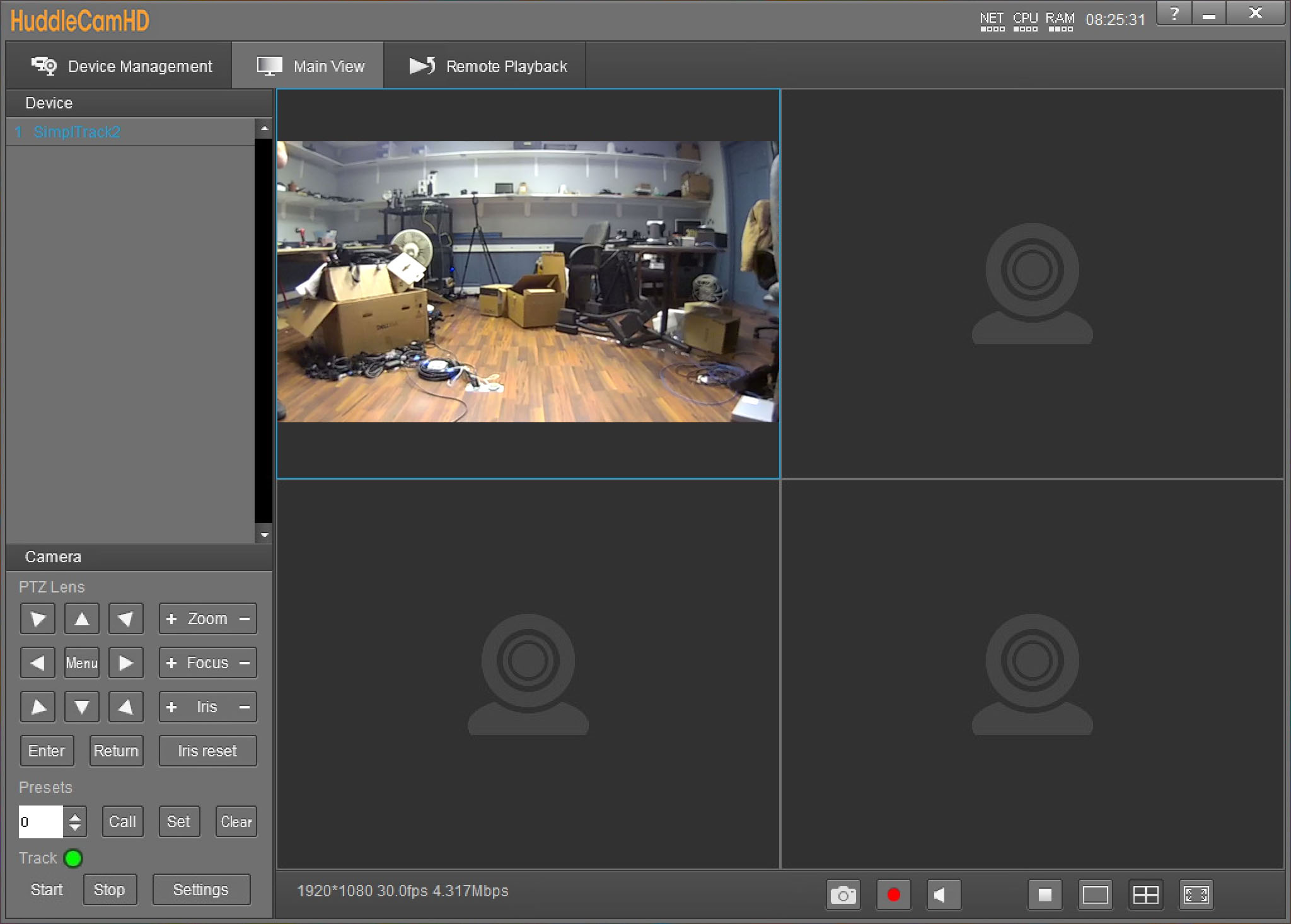 Advanced Management Software
The SimplTrack family comes equipped with HuddleCamHD's dedicated management software, allowing enterprises with large-scale deployments to remotely configure and control an unlimited network of cameras from anywhere on the same LAN. The software can automatically detect all SimplTrack cameras on the network, as well as HuddleCamHD's HuddleView. If your setup includes other cameras, these can be manually added to the management software.