At PTZOptics we work hard to provide special integration options for the House of Worship market. The following videos outline integration with various ChurchStreaming.TV broadcast hardware and software. In this video, lead support technician Andrew Chatfield reviews the compatibility and limitations of the PTZOptics cameras.  PTZOptics cameras can connect via HDMI, HD-SDI or IP streaming to ChurchStreaming.TV. For more information visit our Knowledge Base.
Top 10 Ways to use PTZ Cameras in Churches
In this video, Paul Schmutzler of "Streaming Media Magazine" reviews the top 10 ways houses of worship are using PTZOptics cameras to live stream their services! Often, this market has to rely on volunteers to produce  live shows. PTZ cameras make live streaming easier especially for novices by providing easy to use remote camera control and camera presets.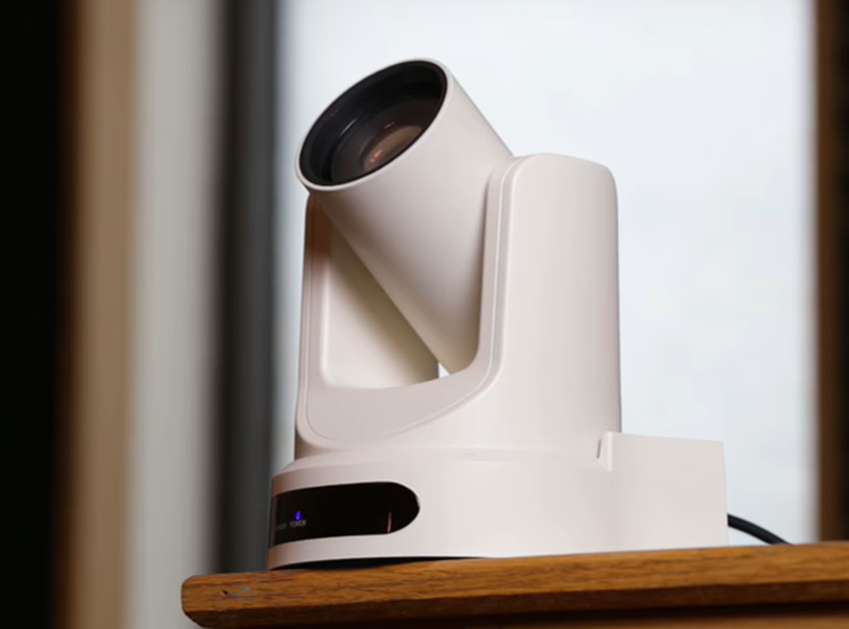 Here is a list of PTZ Camera Benefits:
Easy Camera Control Options – Control Multiple Cameras from a Single Location, Easy Joystick Controllers

Ideal camera Installation Options – Wall Mount, Flush Ceiling Mount, Pole Mount Options

Open Source Control Software for Churches – One Button Click Control

Using Camera Presets – Fading between multiple cameras with preset positions for professional production

Advanced Camera Control Software – With Preset Visualization

Variable Speed Control

Easy Daisy-Chain Camera Controls

Easy IP Controls

Camera Control Integration with vMix and NewTek TriCasters

Easy ONVIF Controls for Wirecast Users
PTZOptics Review of ChurchStreaming.TV
In this video PTZOptics reviews the compatibility of our camera line with the ChurchStreaming.TV box.
Integration is key…
This is where PTZOptics shines!
From live streaming to HD frame grabbing.
Epiphan Systems creates some of the industries highest quality video frame-grabbers along with a new innovative live streaming product called the Epiphan Pearl. PTZOptics has performed extensive testing with Epiphan along with using the AV.IO every Friday for our live webinars
Enter Live Webcasting… Emerge Victorious!
Whether broadcasting on location, streaming from a flight case, or driving a big screen from backstage, live event producers need to be able to deliver high-quality, professional results from wherever they are—and get quickly to wherever they're going next. With built-in support for PTZ controls for PTZOptics cameras.
Live stream conferences, concerts, interviews and more. Wirecast provides everything you need to stream professional live events. Add multiple cameras, including iOS devices; create composite shots with graphics and transitions; and live encode and stream to your favorite streaming destination. Plus integrate PTZOptics camera over the network or USB!
Affordable Web Conferencing
Zoom is one of the most affordable and powerful online video conferencing services. That's why PTZOptics is giving away a free Zoom Pro license with every camera sold! Check out the far end camera control options using our USB camera models!